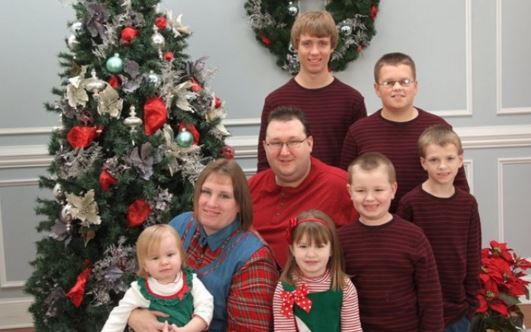 On April 22nd, 40 year old Jennifer Norsworthy unexpectedly died of a blood clot leaving her family devastated.
She left behind her heartbroken husband and six children.
The tragedy became unimaginable when the grief was so traumatising for her husband Toby that it is believed to have caused him to have a major heart attack which took his life just 24 hours later.
Family think the loss of his wife caused too much heartache and stress for 38 year old Toby to handle.
The same medical staff is said to have worked on both cases.
With six children left behind from the ages of six to 20, family are now turning all their attention to the kids and making sure they are cared for at this extremely difficult time.
The three oldest children are from Jennifer's previous marriage and they join the three youngest children with their family in Alabama.
The families local church are now excepting donations on behalf of the family.
There is also a GoFundMe campaign to raise money for the six kids now left behind.
SHARE this devastating news.