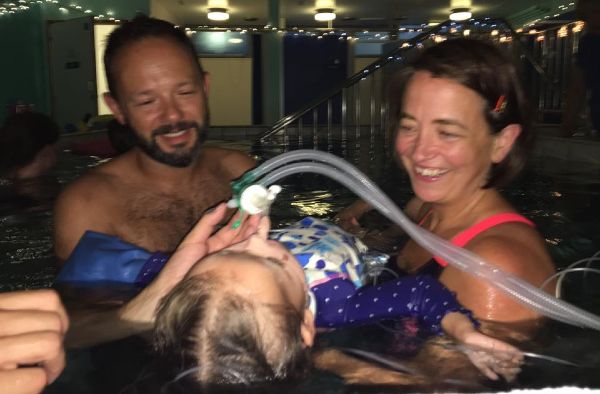 This is a truly heartwarming story of overcoming obstacles and pursuing dreams, no matter how small the dreams may seem.
Debbie Vavangas and her husband Elliot got the gift of a lifetime this week, being able to take their sweet daughter Evelyn Rose for a swim.
This may seem like a rather simple task, but for a child like Evelyn it was a major event.
When Evelyn was 10-months-old it was discovered that she had an incredibly rare chromosomal disorder, which has given her sever epilepsy and breathing difficulties.
Yesterday afternoon Evelyn became the first ever child to go for a swim ventilated, and it was a very special experience for all involved.
In an emotional post on Facebook, Debbie expressed her gratitude to everyone who helped little Evelyn's dream come true.
She wrote that "Everyone was incredible and as a result have given us the most unbelievable memory. Thank you. Words will never be enough."
The post has already been shared over 2000 times, with hundreds of comments wishing Debbie and her family the best.
"Totally amazing! What a special moment, surrounded by the ones that care! I am so happy for you."
SHARE if you think Evelyn is an amazing child!