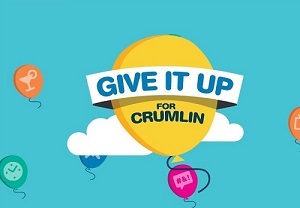 ​CMRF Crumlin today launched its inaugural 'Give It Up For Crumlin' campaign, to raise much-needed funds for Our Lady's Hospital, Crumlin and the National Children's Research Centre.
Helping to launch the campaign were Irish rugby star Johnny Sexton and SKY Sports presenter Rachel Wyse, who joined hospital patients Jaden and Aoife to appeal to the public to lend a hand in the fund-raising.
To get behind the campaign, all you need to do is 'Give Something Up' for the next 40 days and donate the money you raise to the hospital. Whether it's that morning latte or your favourite biscuit, your efforts and donations will go so far in helping the hospital raise the funds for much-needed equipment and research.
All money raised will go towards new projects and cutting-edge equipment at Our Lady's Children's Hospital, as well as pioneering paediatric medical research at the National Children's Research Centre.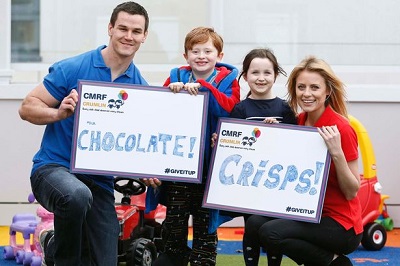 Commenting on the campaign, rugby star Johnny Sexton said: "The 'Give It Up' campaign is an excellent campaign and will go a long way to help raise funds for the hospital. It's such an inspiration to meet some of the patients at the hospital today and witness their positive spirit and courage, despite the health problems they are facing."
'Give It Up for Crumlin' can be something as simple as giving up gossiping in the office, or taking up running – by giving up talking about it and just doing it! Giving something up as a family, as a group or even as an office is a fun way to help raise money for this worthy cause.
Donations are at the public's discretion and all gestures at giving up are welcome – simply log on to
www.giveitup.ie
today.