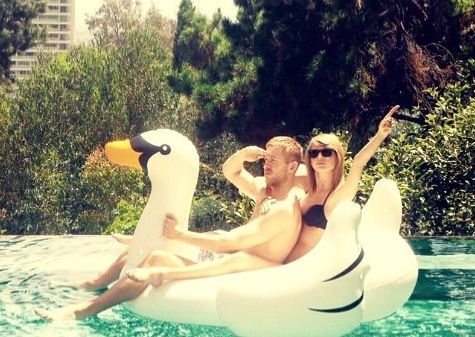 It looks like someone is taking their role as godmother very seriously if these latest snaps posted on Instagram are anything to go by!

Taylor Swift took time out following two sold-out gigs in Philadelphia to fly cross-country in order to throw close friend, Jaime King, a baby shower this weekend.

Taking to Instagram to share photos of the exciting celebrity event, Taylor proved just how much the role of godmother means to her.

Inviting a host of well-known faces all eager to celebrate Jaime's impending arrival, the Shake It Off singer ensured the bash was as special as possible yesterday, with Jessica Alba, Selma Blair and Sarah Hyland all in attendance.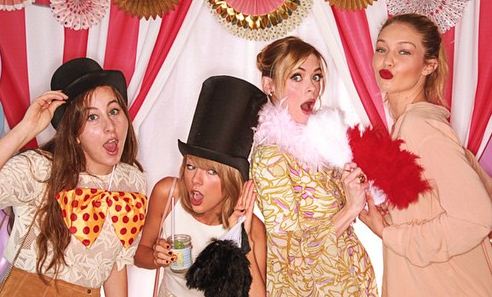 Explaining how the festivities came to pass, the 25-year-old performer told fans: "So just took a red eye and threw Jaime a baby shower. Here's photographic evidence. Baby shower/ major throwdown."

Dressed in top hats, feather boas and oversized bowties, these famous ladies spent much of Sunday letting their hair down as they celebrated the Hart of Dixie star's second pregnancy.

The star, whose baby announcement melted hearts on Instagram in February, appeared to relish every moment of her special day and happily posed for snaps alongside her famous friends.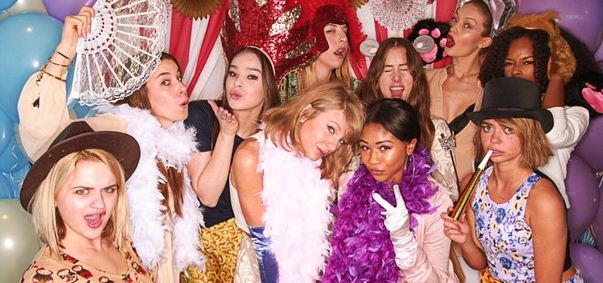 It certainly looks like this was one shower these ladies won't be forgetting for quite some time!