Foodies everywhere rejoice! We have recently discovered Steenbergs organic and we are in heaven. Steenbergs' Organic is a family run company committed to fair trade, ethically sourced and environmentally friendly produce. It was set up in 2003 by Axel and Sophie Steenberg in North Yorkshire and is at the forefront of fair-trade spices in the UK and Europe. They are passionate about providing organic spices and organic cooking ingredients that are packed with aroma and flavour. So whether you want to add a little spice to your cooking or create a sumptuous pudding, Steenbergs has something for everyone.
Their range of organic curry powders are also fabulous, you'll find yourself reaching automatically for their tikka masala organic curry powder or for a spoonful of their vegetable curry powder. They create the perfect dish every time; are so handy and are organic and completely natural. What more could you want!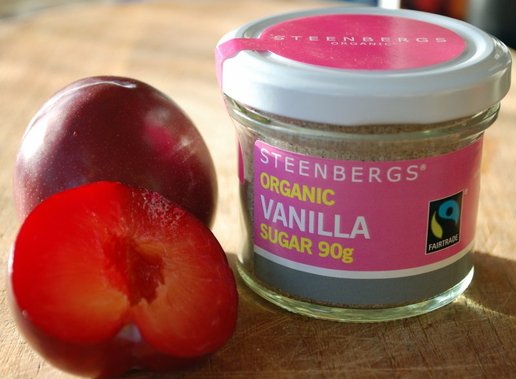 With Easter almost upon us, it's a particularly busy time for the bakers among us and Steenbergs has a wonderful array of products to choose from. Some of our favourites include organic lemon extract, organic vanilla sugar and organic chocolate drops to name but a few. We particularly love their all natural sugar strands that are perfect for birthday cakes and cupcakes.
So, why not skip on over to
www.steenbergs.co.uk
and feast your eyes on their gorgeous array of products which are also perfect for gifts or just if you feel like treating yourself.