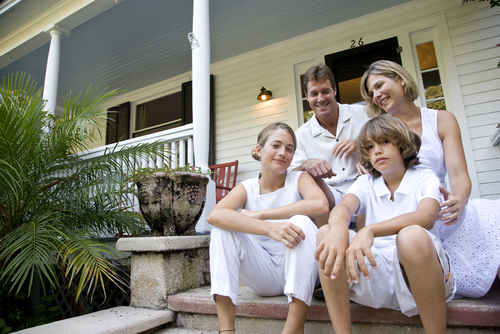 An introduction of your new partner can be a difficult step for your teen, especially if you are presenting them as a potential step parent. No scenario is exactly the same when it comes to step parents, but here are few steps which can help make the transition a little easier for your teen.
Give it time
It's understandable if your teen is resistant to the introduction of your new partner, but of course it can depend on the scenario. If your teen has never had a mother or father in their life, they may welcome the new parental role. Some teens could be resistant though, especially if their birth parent has died or both of their birth parents are recently separated. It is a good idea to emphasise that their step-parent is first and foremost your partner. But could be, if your teen is ok with it, fulfil a role of an extra parent. But in no way, will they ever replace the role of their birth parent.
Create new memories
While it's important not to push your partner too much on your teen, it is still a good idea to encourage a bond between your teen and step parent. Whether it's going out on trips altogether or it could be your partner volunteering to spend time with your teen. Your teen needs to be aware that you're in a serious relationship with your partner, but they are also now becoming a part of their family. It's something that they should deal with their own terms and hopefully, after spending time with their step parent, will welcome.
Talk to your teen and teen's birth parents
Even though it is often a difficult situation, your teen's happiness and comfort should be paramount. Talk to your teen about your new partner, explain to them how you would like him or her to become a part of the family. But of course, only if your son or daughter are ok with it. While it is not possible in every scenario talk to your teen's birth parent. If your teen sees that their step parents and birth parents are getting along, it will make this new transition a little easier for them.