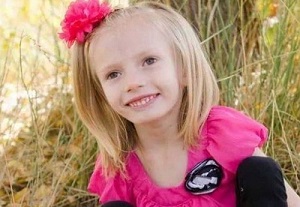 A seriously ill six-year-old girl will have the most special Christmas yet, after receiving a "lifetime of cards" from strangers all over the world.
The family of little Addie Fausett, who suffers from cerebral atrophy, were recently told by doctors that this may be her last Christmas.
In order to ensure that Addie feels as much love as possible, her parents appealed to people all over the world to send their well wishes in a card for their little one.
Addie's condition has seen her shrink to just 23 pounds, meaning that she struggles to talk, move or play.
Speaking after issuing the appeal, Addie's mum Tami said: "She doesn't get to play with kids, so we thought if everyone would send her a card…it would make her Christmas a little better."
The campaign was coordinated by children's charity Children and the Earth Inc., which has overseen the delivery of cards from as far away as the Philippines.
"We are overwhelmed by the huge response to the Christmas card request," said Addie's grandmother, adding, "We have cards coming from all over."
In a tragic update to Addie's story, her father Nathan passed away in a car accident last week. Let's hope that her family can find some comfort from the wishes of so many across the world.