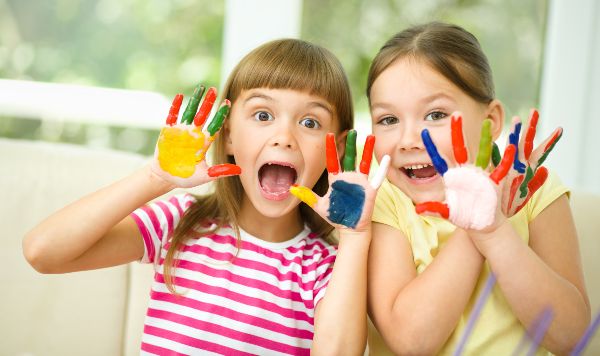 If you want to give the kids a blast of artistic summer fun, why not send them to a camp that will bring out their inner mini Picasso? Think glitter, glue and a whole lot of painting and crafts - what could be better? They'll love it!
A 3-day art camp by Giddy Studios is running for eight weeks at a special offer for MummyPages readers for only €79 * (instead of €90) - to be eligible, you must quote 'Mummypages 3-day offer' and book and pay by 29th June.
The camp runs for five days each week - you can spread your three days out over the five days - from Monday to Friday (excluding August Bank Holiday Monday) for five hours each day.
It's perfect for girls and boys from ages 5 to 11 and the camp starts from 10am to 3pm (There's an optional Early Drop Facility at 9am for €5 as well as an optional Late Collection Facility to 4pm for €5). And in terms of what the little ones will get up to, the crafts include pottery painting (glazed on the first day of the camp week) and pottery painted with acrylic paint on all other days; along with a multitude of lots of other paper, bead & foam clay based crafts.
And a tip: be sure to have them wear pre-loved clothes when they attend - there will be a fabulous amount of glue and glitter used!
They are located on Level 2 of the Red Car Park within Dundrum Town Centre - you can access this from the Tesco level car park and you drive down into the multi-storey car park, or you can access it also from the Sandyford Road - you have a 15 minute FREE OF CHARGE period when dropping or collecting your campers - you don't need to validate your ticket - you simply use the same ticket at the barrier to exit.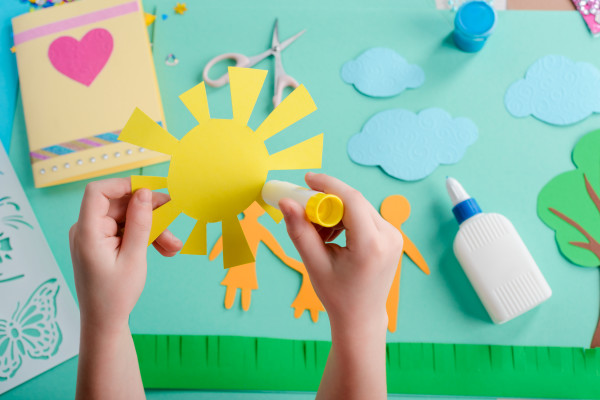 Dates:
Eight weeks of Summer (Mon to Fri excluding Aug Bank Holiday)
Week 1: July 2nd to July 6th 2018
Week 2: July 9th to July 1 3th 2018
Week 3: July 16th to July 2 0th 2018
Week 4: July 23rd to July 2 7th 2018
Week 5: July 30th to Aug 3rd 2018
Week 6: Aug 7th to Aug 10th 2018 (not on on BH Monday 6th Aug)
Week 7: Aug 13th to Aug 1 7th 2018
Week 8: Aug 20th to Aug 2 4th 2018
Week 9: Dates on week of 27th Aug pending
Good to know prior to booking:
- Single days are not discounted: priced at €30 per day all summer long
- Regular non-discounted price for 5 days of Camp is €129
- There is no sibling discount on the discounted rates - sibling discount of 10% on each additional child is only applied to full price rates.
- An offer must be purchased per child as opposed to per household, so you cannot share a flexi-day offer between siblings
- For the Offer to remain valid Dates must be allocated by July 20th 2018.
*To Book Call the Studio on 01 2960303 - make your payment. This 3-day art camp is running for eight weeks at readers for only MummyPages at a special offer for €79. To be eligible, you must quote 'Mummypages 3-day offer' and book and pay by 29th June. See the Giddy Studios Facebook page for more information