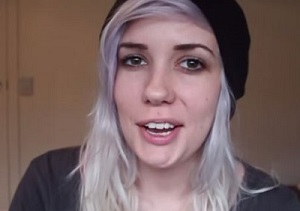 A 21-year-old student who received online rape threats from young boys has taken to contacting their mothers in an effort to end the Internet trolling.
Alanah Pearce, a game reviewer from Brisbane, Australia, was horrified to receive shocking abuse and threats of violence from boys as young as 10 years old.
In an effort to not only stop the abuse but to make these trolls realise the error of their ways, Pearce made contact with the boys' mothers over Facebook.
After confirming that they were, indeed, the mums of the boys in question, Pearce went on to share the "concerning messages" they had been sending her.
Pearce then posted their interactions online with her followers, along with the mothers' furious responses.
In one such exchange, the mum promised to deal with the situation appropriately. Pearce confirmed to the BBC that she had, indeed, taken action against her son's shocking behaviour.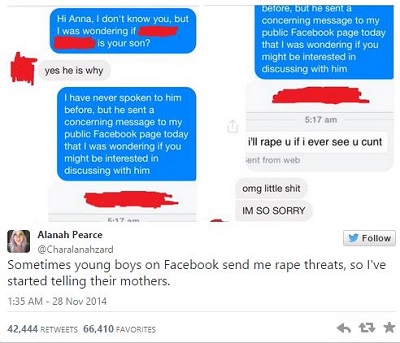 "She has gotten him to handwrite me a letter and she's also spoken to other parents in the community," said Pearce, adding, "She is going to the school to talk about online harassment and bullying and trying to make other parents more aware of what their kids are saying online."
Let's hope that Pearce's actions will help to educate children and young people about online abuse and the dangers of the Internet.