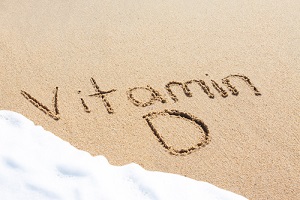 A new study has revealed that there has been a worrying increase in the number of cases of vitamin D deficiency in children under the age of 16.
According to new research from the UK, the number of children suffering from the deficiency has tripled in five years.
The study, which was carried out across 1100 parents and 250 health professionals, also displayed a worrying lack of knowledge about the importance of vitamin D and the role it plays in children's development.
While UK hospital data showed admissions for vitamin deficiency and rickets in under-16s had jumped from 1,398 cases in 2009/'10 to 4,638 in 2013/'14, a statistic of the study revealed that half of the parents surveyed knew 'not much' or 'nothing' about the role of the vitamin in their kids' diet.
Vitamin D is needed for forming healthy bones, with good sources of the vitamin including oily fish, eggs and some cereals.
Dr Benjamin Jacobs, consultant paediatrician at the Royal National Orthopaedic Hospital in the UK said of the research: "These findings are very worrying as they seem to suggest that parents in the UK are still not properly informed of the major health issues associated with low levels of vitamin D."
He added: "Due to the weak sunlight during the winter months, we are urging parents to make every day a vitamin D day, and include naturally occurring or fortified vitamin D-rich foods into their children's diets, or to provide them with a daily supplement.'