We are all aware of just how important it is to abide by the instructions when it comes to using certain equipment with our babies, and a new study has highlighted the dangers of misuse.
According to the study, published today in the Journal of Pediatrics, using car seats, swings, bouncers and other carrying devices as sleeping places for infants puts them at risk of injury and, in extreme cases, even death.
Researchers reviewed deaths among children younger than two years that occurred while they were in sitting and carrying devices. They chose to look at 47 cases which had been reported to the US Consumer Product Safety Commission between 2004 and 2008.
They found that all but one of the deaths were caused by asphyxiation, with two-thirds of the deaths occurring in car seats; 52% of those deaths were caused by strangulation from straps.
The researchers also studied deaths that occurred in slings, swings, prams and bouncers.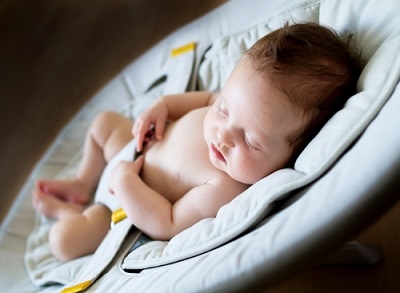 Commenting on the research, study author Dr Erich Batra said: "Many parents use sitting or carrying devices, not realising that there are hazards when they do this. Infants and young children should not be left unsupervised [awake or asleep] when using a sitting or carrying device due to the risk of suffocation and death."
Dr Batra urged parents not to leave their children in a car seat with unbuckled or partially buckled straps, and never to place car seats on soft or unstable surfaces. He also warned against placing more than one infant in a swing meant for one child.