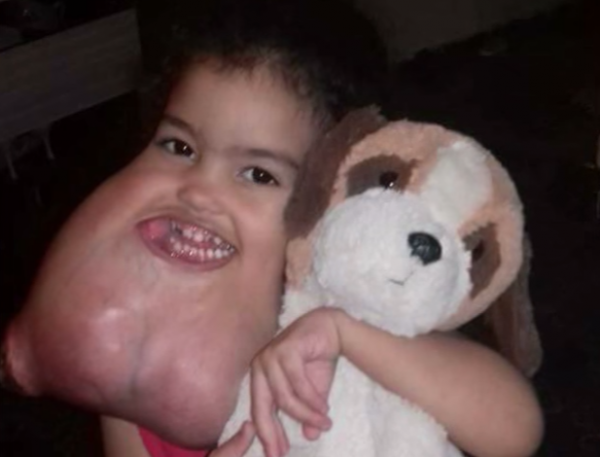 Three-year-old Melyssa Delgado Braga has undergone a life-saving operation which saw doctors remove an extremely large tumour from her face.
Melyssa's tumour weighed a shocking five pounds and was diagnosed as Myxoma.
Hearing of her story, surgeons at Louisiana State University (LSU) Health Science Centre decided to donate their services at no charge to Melyssa's family.
After an eight-hour surgery where surgeons successfully removed her tumour, Melyssa was fitted with a titanium plate which will be replaced as she grows.
The successful surgery has resulted in the three-year-old finally being able to eat, talk and laugh properly for the first time in her life.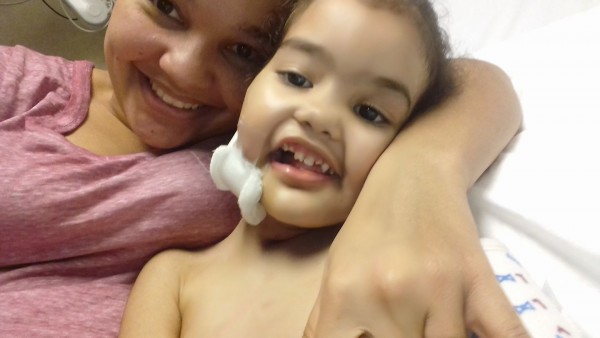 Melyssa is now recovering in hospital and will return home with her family to her native Brazil in the next few weeks.