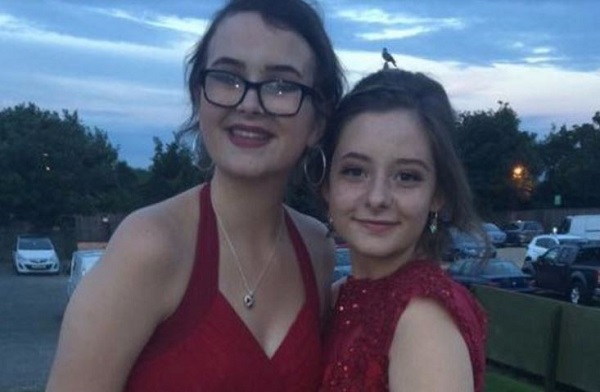 A young girl in the United Kingdom has passed away after eating her own hair.
It is believed that 16-year-old Jasmine Beever may have been suffering from 'Rapunzel Syndrome', which is a very rare medical condition where people swallow their own hair.
She died from an infection in her stomach which was caused by a hair ball.
She was transported to the hospital, but unfortunately, it was too late to save her.
Jasmine's autopsy revealed that she had peritonitis, which means the thin membrane of her abdominal wall had been inflamed. This condition is typically caused by a bacterial or fungal infection.
The infected hair ball caused an ulcer to develop, the ulcer then caused Jasmine's organs to shut down.
Rapunzel Syndrome which is medically called trichophagia can be fatal because the human body cannot digest hair. The digested hair gradually forms into a mass, which then blocks the digestive tract. Surgery is usually required when the hair ball grows to such an extensive size.
Jasmine's close friend, Billie-Jo Ashwell has set up a JustGiving page in honour of her late friend.
Billie wrote about what an uplifting person Jasmine was, "There was never a gloomy face around Jaz because she would go out of her way to make you smile."
Her family described Jasmine as a kind-hearted person, who always went out of her way to make her friends and family feel better. Billie shared that she was always willing to cheer someone up if they were having a difficult day.
Jasmine has been described as having a "zest for life" by her friends and family.
Her good friend Billie shared that Jasmine's life motto was, "Sometimes one act of kindness is all it takes to give someone hope again."
Billie's goal was to raise £2000 for the Beever family, who buried Jasmine's grandfather just a week before her death. The JustGiving page has already passed the £2000 mark and has raised over £3000 so far.
She wrote, "The heartbreak this family has endured in such a short time is understandably gut wrenching, so I have decided to raise funds for the family to try and unburden some of the financial strain at such a sad time."
The young student's family have expressed their gratitude for all the love and support during this challenging time, "We are extremely upset but we want to thank everybody for all they have done for the family."