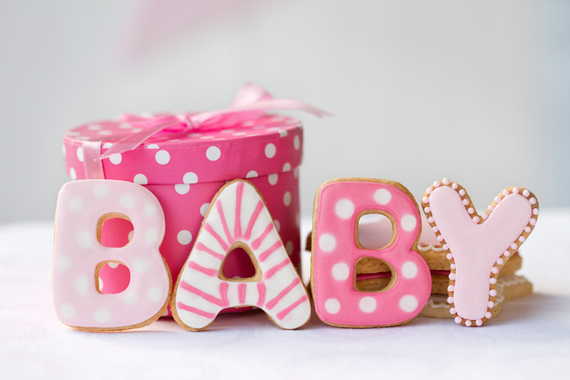 Baby showers are a great way for parents to prepare for their new arrival by stocking up on practical baby essentials, so if you have a shower to attend, it's good to do some research into what they will need in the first few weeks.
Here are our top ten baby shower gifts:
Baby monitor
First time parents in particular will appreciate this – not only because they won't have a monitor from a previous baby, but also because they're bound to be a bit nervous about their new arrival's health and safety.
Bath gear
A baby tub complete with a rubber ducky, baby shampoo and a washcloth is a great present for an expectant mum. And you can be assured that it will get some use.
Baby book
This one may be slightly less practical, but it's something almost every mum wants to have. Getting it as a present from a friend will mean they'll cherish it even more.
Sleep aids
Getting a newborn to sleep isn't always the easiest thing to do, so a new mum would definitely appreciate a few things to help their little one doze off. A nightlight, comforting blanket or a CD with peaceful sounds or music are all things you could gift to a new mum.
Gift vouchers
No matter how many great gifts a mum might get at her baby shower, there will always be something extra she needs when the baby arrives. Giving gift vouchers for shops that sell baby essentials as a gift is a great idea.
Nappies
They may not be cherished the way other gifts would be, but nappies will most definitely be appreciated. Babies go through about twelve nappies a day, so the more you have in stock, the better.
Baby clothes
Babies are messy so they're going to need a lot of outfit changes throughout the day. This means that the more clothes they have to change into the better. You don't have to stick to newborn sizes either – they'll grow out of those pretty fast anyway.
A baby carrier
Make getting around a little bit easier for the new mum by buying her a baby carrier – you can get different kinds (wraps, slings or front facing carriers), so perhaps you could ask her which she'd prefer first – without giving away the surprise, of course.
An extra-nappy changing bag
There's nothing worse for a mum than to realise that they've forgotten something from their nappy bag when they're out and about, so a great gift idea is to get them an extra bag filled with all the nappy changing essentials that they can keep in their car.
Something for mum
Mum's need to be looked after too, so getting the expectant mum something for herself such as some bubble bath or a good book will always go down well.