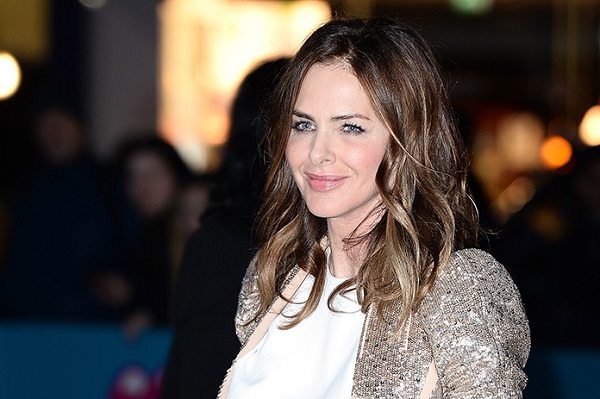 Speaking publicly about your fertility struggles takes a lot of courage. What Not to Wear host Trinny Woodall revealed she suffered two miscarriages and has gone through approximately nine rounds of IVF during her appearance on ITV's This Morning.
The emotional presenter welled up as she spoke about her struggles to conceive. She shared her personal journey with hosts Holly Willoughby and Phillip Schofield.
Trinny was 34-years-old when she felt ready to start a family. She never thought the path to motherhood would be so challenging and heart-breaking.
She shared, "I started that journey of wanting a baby. I took a long time to realise I was ready to be a mum, and then you think it would be simple."
The 53-year-old never expected to go through such overwhelming experiences. She spoke about one harrowing moment that she will never forget.
When she was walking down the red carpet at the Oscars Trinny noticed that she was bleeding. The presenter was terrified that she was having another miscarriage.
"That was my lowest point. I went straight to the hospital," she shared.
Once her doctor carried out an ultrasound he reassured Trinny that her baby was perfectly healthy. The relief she felt when she heard her daughter's heartbeat was immense.
Trinny suffered two miscarriages before she welcomed her daughter into the world. She admitted that she had a "bad case of infertility," so IVF was her only option.
However, her journey with IVF wasn't easy, "The second time I did it, I was successful and then I lost that baby, quite late."
The fashion guru gave birth to her daughter on 28 October 2003. The mum admitted that she shares a very special bond with 14-year-old Lyla, especially since her ex-husband and Lyla's father Jonny Elichaoff died suddenly in 2014.
The pair divorced in 2009 but promised to stay on good terms for their daughter's sake. It is understood that Trinny's ex-husband died by suicide.
Jonny's sudden passing shocked the family, Trinny shared that being there for her daughter is her main priority.
Losing her dad at such a young age was devastating for Lyla, the teenager has grown closer to her mum during this time.
Trinny revealed, "She now wants to know where I am 24/7. She calls me ten times a day."
The mum explained, "She wants that connection. When you have an unexpected death, that's one thing that will happen."
Trinny's strength is truly admirable.