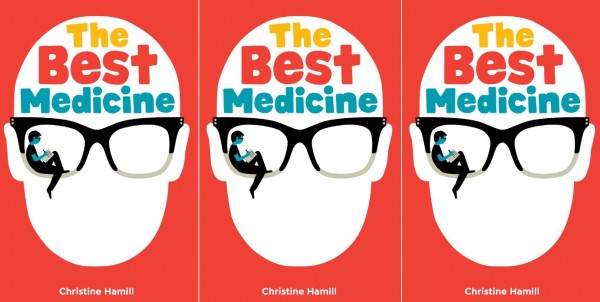 Christine Hamill's The Best Medicine is a new novel for boys and girls aged nine and over, and follows Christine's very successful non-fiction book B is for Breast Cancer.
The book tells the story of 12-year-old Philip, a budding comedian, and his adventures with the Goddess, the romantic poets, an annoying chihuahua, his friend Ang and the school bully The Yeti. It also follows his hilarious and touching attempts to cope with his mother's highly embarrassing diagnosis.
His mum no longer laughs at his jokes, cries a lot and bakes wholemeal buns - and Philip doesn't know how to help her.
But through it all, Philip writes letters to his hero Harry Hill, looking for advice, and the letters are a real eye-opener to what is going on in his life.
The book is a real insight into how a parent's illness can impact a child, and the unusual ways they cope with it all. A perfect little book if you your little one knows a close family member who is battling cancer, and is unsure how to deal with the diagnosis.
Published by Little Island, it will be available from Wednesday, 18th May.
SHARE to spread the word.