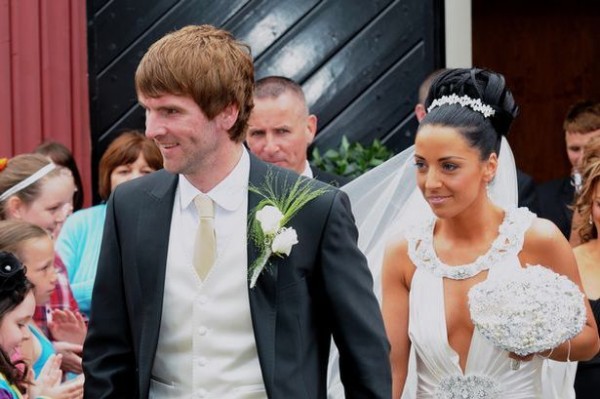 If you have been watching the Euros, you may be aware that footballer Paddy McCourt has been absent from Northern Ireland's team.
Sadly, the 32-year-old has a very good reason for standing down from the 23-man team - his wife, Laura, was diagnosed with a brain tumour.
Laura, was given the diagnosis two months ago after she suffered a seizure in Gatwick returning home from holiday. Thankfully, the tumour was found to be benign, and she underwent surgery to remove it on June 9th - the day before Euro 2016 started.
"Paramedics were called to the scene and they rang me. They were asking me if she was epileptic or anything like that. They said they were going to send her to East Surrey Hospital. Naturally, I was very concerned," Paddy explained to the Times.
"Within 48 hours it came back that they had found a brain tumour."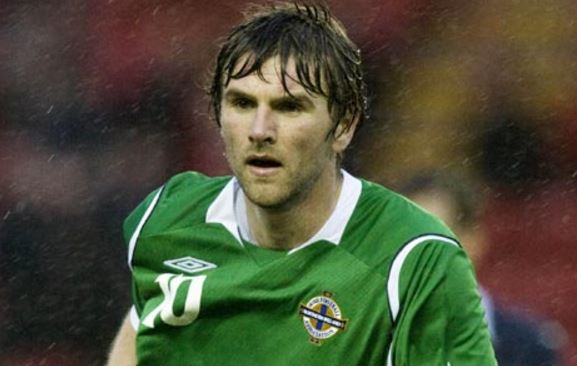 Explaining the situation to Michael O'Neill (Northern Ireland's manager), Paddy asked that his family situation not be mentioned to the media, explaining that Laura "didn't need the attention it would have created if [Michael] had said what was really happening."
Following surgery, Laura has, thankfully, received a very good prognosis for the future.
"It was absolutely nerve-racking but thankfully we were given the best possible news afterwards, which was that everything had been positive," explained the footballer.
"Laura is now recovering and we're told that in four to six months, please God, she will be completely back to normal."
SHARE to send good wishes to the couple.