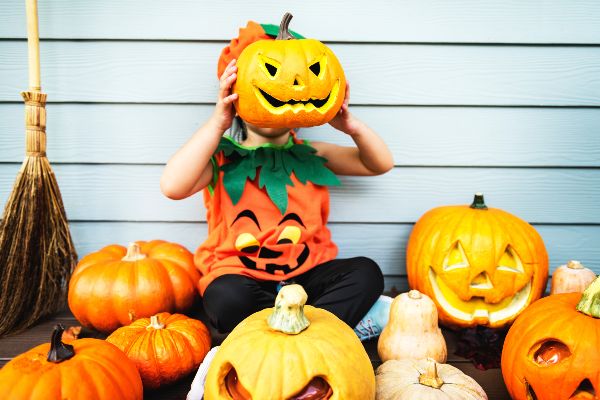 Halloween is an exciting time of year; the whole family gets to dress up and gorge on some delicious sweet treats as the dark nights arrive.
This year make sure the memories remain fun by keeping your children safe.
Educating your kids about the dangers of bonfires and fireworks is vital, whether they're five or 17-years-old.
The Dublin Fire Brigade issued a warning along with an eye-opening image of how much life-changing damage fireworks can do.
"What a rubbish #halloween costume?! But it's the scariest mask you hope not to see this year," they tweeted with the graphic photo.
"It is a burns mask applied to a patient after a firework exploded prematurely.... stay away from fireworks and stay away from unorganised bonfires. Stay safe this Halloween," they added.
The Asthma Society of Ireland has also issued an alert about smoke from bonfires and fireworks, and advises anyone with the condition to avoid them entirely.
The group cautioned that it can lead to serious breathing difficulties in people with asthma.
"As Hallowe'en season is upon us, legal or not, many people will find themselves near bonfires and fireworks this week. Both children and adults who have asthma need to avoid the fumes which are produced by bonfires and fireworks at Halloween," said Sarah O'Connor, CEO of the Asthma Society.
"These fumes can cause difficulty breathing and can be fatal for some people with asthma. We advise anyone with asthma not to attend events with fireworks or bonfires," she added.
If you do not heed the advice and find yourself at an event with a bonfire or fireworks, the organisation recommends that you keep as much distance between you and the bonfire or fireworks fumes as possible.
You should carry a reliever inhaler, which is usually blue, everywhere you go and use it if necessary over the spooky period.
Use your preventive inhaler as prescribed as this will help strengthen your respiratory system, and this weekend is set to be a cold one - which is a major trigger, so make sure your child or yourself is dressed in warm clothing and wear a scarf over your mouth which will help filter the air.
Ensure someone with you knows about your asthma and knows how to help you if asthma symptoms occur and ensure you have your asthma attack card with you in case of an emergency.
Make sure this Halloween is scary for all the right reasons.