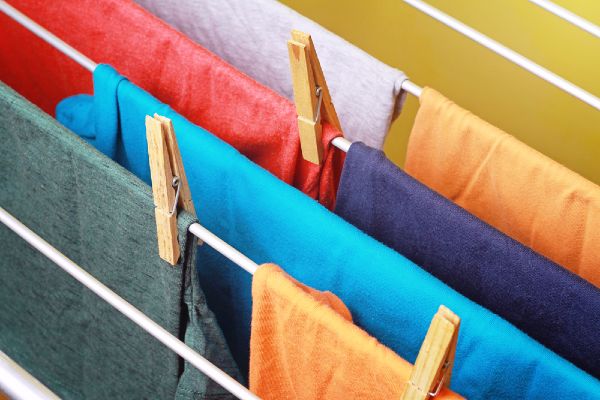 Busy mums know that the washing machine never stops going. Whether it's baby bibs, school clothes or sports gear, it feels like we're ALWAYS washing clothes.
When the weather isn't very good it's tempting to drape the clothes across every available radiator and surface in the house to dry them out. After all, the dryer uses a lot of energy and we like to be thrifty when we can.
We hate to be the bearers of bad news but apparently, air-drying clothes indoors could pose quite serious health risks to you and your family.
According to Dr Nick Osbourne, Senior Lecturer in Environmental Health, at the University of New South Wales and an expert in damp, drying your clothes inside can contribute to the growth of both mould and dust mites.
He told Kidspot that living in a damp mouldy house can worsen asthma symptoms also.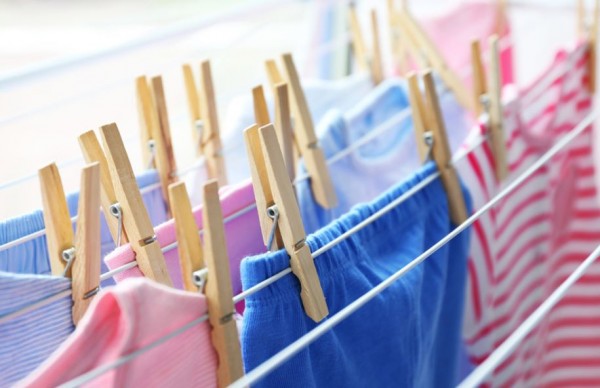 Unfortunately, mould thrives in damp, poorly ventilated conditions and drying clothes indoors can contribute to mould growth.
Dust mites which can trigger allergies are also commonly found in damp homes.
However, drying clothes indoors isn't the only factor which can exacerbate mould and damp conditions, bringing wet coats indoors, steam from cooking and showering and having a lot of people in a small house can all contribute to damp.
There are some simple steps families can take to prevent the spread of mould and damp in the home.
Dr Osbourne advises drying coats outside on the porch if possible, drying clothes outdoors when the weather is good or using a dryer which is vented to the outside and turning on the extractor fan while cooking.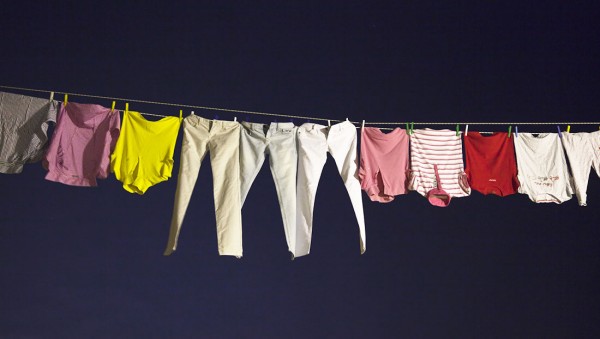 "A few minor behavioural changes will mean you live in a healthier house," he said.
Keeping your home warm and well-ventilated will also prevent the spread of damp and dust mites.
These are some other helpful ways you can prevent condensation which causes mould building up in your home.
Keep the door closed when cooking in the kitchen, but open it and the windows when you are finished. Keep moisture and steam to a minimum by putting the lids on saucepans while boiling food.
After a shower or a bath, close the door but allow the air to circulate by opening the window or turning on the fan.
Make sure air can circulate in all rooms by moving stand-alone wardrobes, headboards and couches away from the walls.