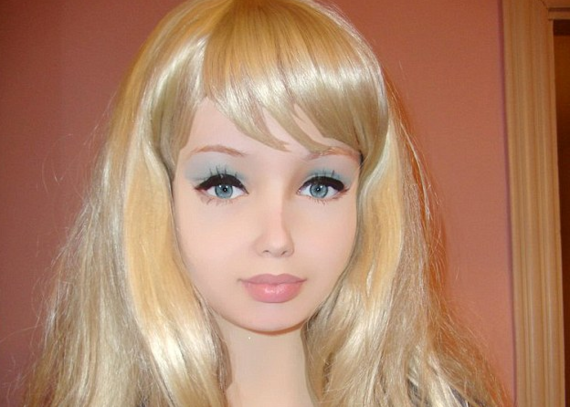 Lolita Richi is a Ukranian teenager who has been called a "Human Barbie" due to her shocking doll-like appearance, which she has shared in pictures posted online.
The 16-year-old says she has never had cosmetic surgery, despite her impossible measurements – a 20-inch waist and 32F bra size. The teen wears coloured contact lenses to give her an unfocused Barbie-esque stare.
Since she started posting photos of herself posing in various outfits and wigs online, the teen has gained fame online, mainly on the Russian social network VK. Her mother Anya has no problem with her daughter sharing the pictures – in fact, she is the one that takes most of the shots.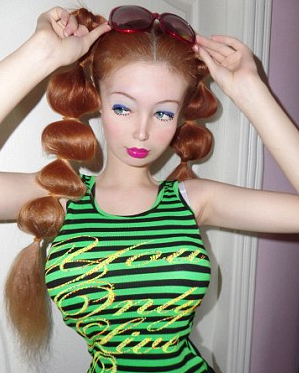 Speaking about her mum's support, Lolita said, "My mum doesn't say anything about my appearance. She allows me to dress however I want. My mum's proud of how I look."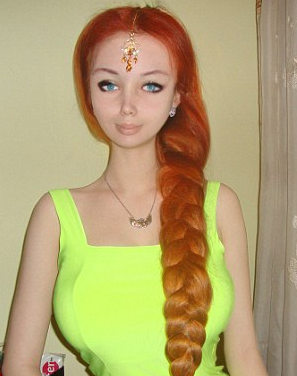 Lolita said she thinks every woman should look "well kept and immaculate" at all times. "If a girl doesn't have beautiful eyes then they should wear contact lenses to sort it out. If they have a crooked nose, then she must do something about it, whether that's plastic surgery or not."
What do you think about someone so young sharing these pictures online?