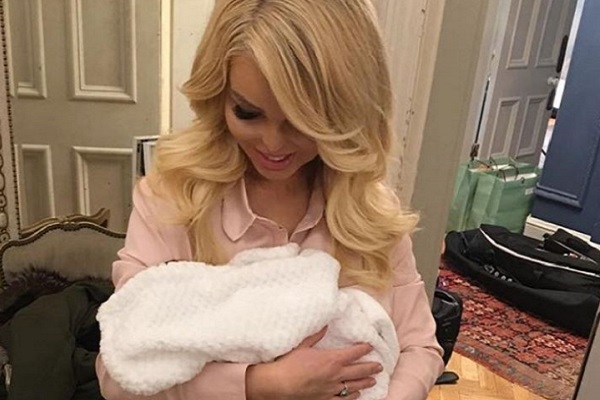 Celebrity mums have been spreading the most empowering messages about body positivity. Katie Piper is the latest mum to open about the pressure of looking perfect.
In an inspiring Instagram post, the mum-of-two posed for the natural shot where she wore her pyjamas and cuddled her baby girl Penelope.
Katie used the post to respond to comments about a photo she uploaded the day before, wearing a stunning floral dress, "Lots of you commented on what you thought was my post-baby body and asked how have I've lost so much weight."
The mum explained that she wanted her fans to know what she really looked like, "This is me today, healthy, tired but very happy!"
The author is breastfeeding her one-month-old baby Penelope and has no plans to start dieting, despite the 'new year, new me' trend that has taken the world by storm.
She opened up about the pressure put on women to lose weight, "We are faced with so many images each day on Instagram, some good some bad. I want my page to be a profile that is enjoyed by lots of different people from all walks of life in a positive way."
The TV presenter hopes to spread a healthy message about body image online, "This is me and has been since I gave birth and probably will be for while- elasticated PJ bottoms in the daytime."
We love how Katie is using her platform to spread a positive message. We think her post-baby body looks stunning!