Birthdays are nothing short of delightful, and our favourite part of the festivities is undoubtedly getting to tuck into a yummy slice of cake. New research has left us pondering just how 'yummy' it is, however!
A recent experiment conducted by researchers in the US has revealed that blowing out the candles on a birthday cake can actually increase the amount of bacteria on the dessert by a whopping 1,400 percent.
Excuse us while we reach for the sick bucket!
As part of the study, published in the Journal of Food Research, the team created 'fake' cakes by covering Styrofoam bases in frosting. They then got people to blow out the candles on some of the cakes but left others alone.
In order to create a 'party' setting, the researchers also fed the test subjects with pizza before asking them to blow out the candles. The researchers then analysed the frosting on all of the cakes, and studied the bacteria levels on each.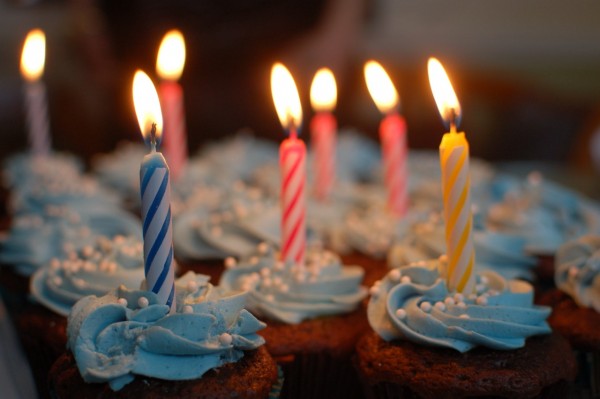 It emerged that the cakes which had been blown on had collected far more bacteria than those which had not.
While the revelation – and that eye-watering percentage – may have made your stomach churn, co-author Paul Dawson reckons it's not as bad as we may be thinking.
In an interview with The Atlantic, he explained: "It's not a big health concern, in my perspective.
"In reality, if you did this 100,000 times, then the chance of getting sick would probably be very minimal."
He did concede, however, that he would be inclined to avoid taking a slice of cake if they person blowing out the candles was obviously sick.
Indeed, we should probably be more concerned about an everyday essential that is a proven breeding ground for bacteria: our mobile phones.
Yes, according to previous research carried out by a team in the UK, the bacteria found on phones can lead to infections such as food poisoning, impetigo and even septicaemia.
As part of the study, the team imprinted their phones on Petri dishes in a laboratory. They then observed the bacteria on the imprint grow and grow.
After just three days, they discovered Staphylococcus aureus – a leading cause of skin, lung, bone and brain infections – growing in the dishes.
So, if we haven't totally freaked you out, perhaps pass the message along. The more you know, and all that!