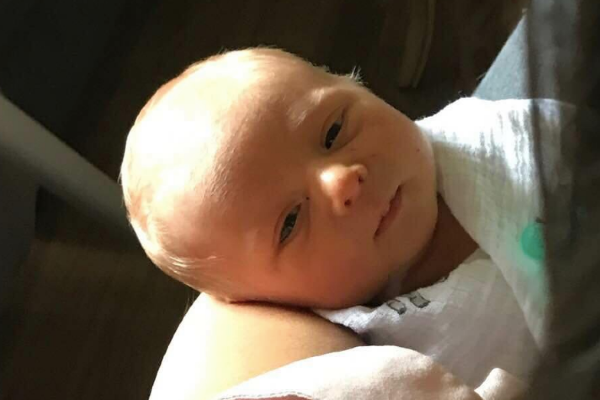 New parents often get branded as being too cautious with their new arrival.
However, there might be a very good reason for our instincts being in overdrive during those early stages.
If you're a new parent, you might be thankful that Rebecca Tafaro Boyer was an "a super annoying overprotective mom" when it came to their newborn and his car seat.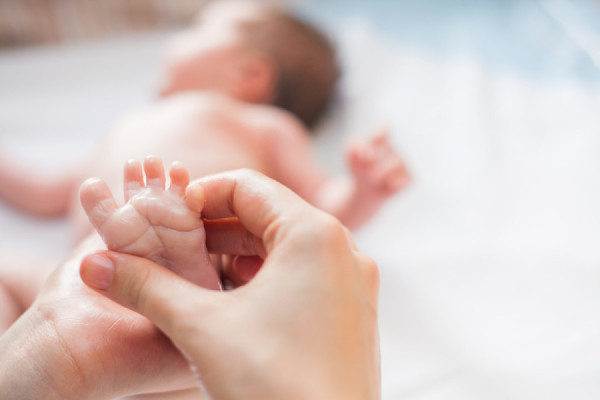 In fact, it could quite possibly have saved him from serious injuries or worse.
The mum took to Facebook to explain that it was her first day back to work after having her first child, William.
Like any mum, she wanted hourly updates on her little man, which her husband David happily sent to her.
That afternoon around 2:15, the new dad sent Rebecca a text message detailing their trip to a chemist, along with an adorable photo of the newborn.
However, Rebecca was quick to notice that something wasn't quite right.
The straps of the car seat should have been at nipple level and from the photograph, the style of the straps appear to be the ones commonly sold in the US but are not available here.
"The straps were too loose and the chest clip was way too low. And because I know my husband, I'm sure that he laughed at me and rolled his eyes before tightening the car seat and fixing the chest clip," she explained in the post.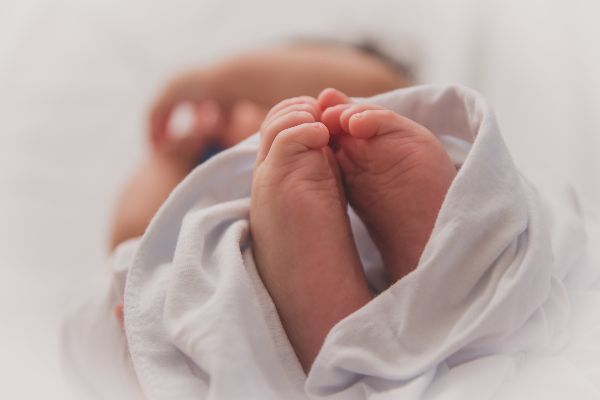 Unbeknownst to Rebecca, her corrections would prove crucial as her phone rang just 15 minutes later.
It was David's panicked voice saying:
"Honey, we had a car wreck. We are fine, but the car is going to be totaled."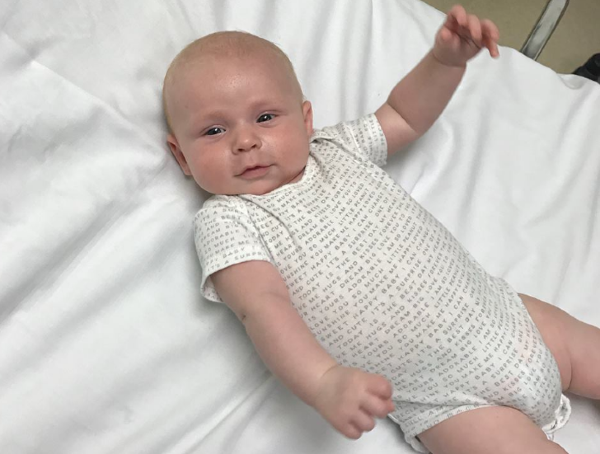 The mum revealed that the boys had been in an accident, but thanks to her actions the newborn came away without even a scratch.
"The boys were less than three miles from our house when a woman pulled into oncoming traffic to try and make a quick left turn. David just didn't have enough time to stop - it could have happened to anyone. He slammed on the brakes at nearly 50 miles an hour before colliding with the front passenger side door of her SUV," she wrote.
"My precious little bundle of joy was so well restrained in his car seat, THAT HE DIDN'T EVEN WAKE UP. Even with the impact of the two cars, William only received a minor jolt - so insignificant that he was able to continue on with his nap, and then spend the next two hours flirting with nurses in the Le Bonheur ED," she added.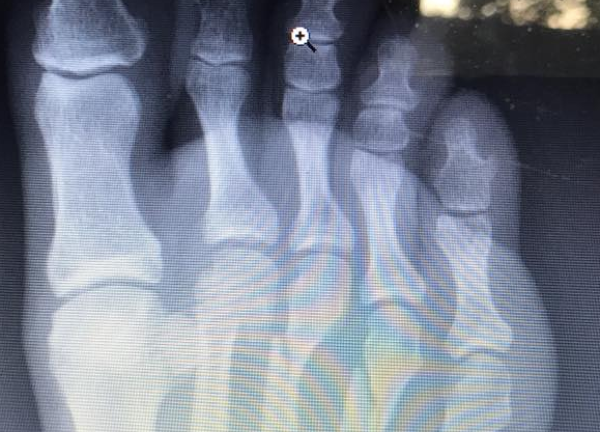 David didn't fare as well as their son and suffered a broken foot in three places, in addition to three dislocated toes.
"The car is a loss, but cars can be replaced - my boys can't," added the mum.
Rebecca issued a warning about how to properly keep infants restrained in these style of car seats which tend to be popular in the US.
"All infants should be REAR FACING in the back seat until at least the age of two and snuggly secured in a 5 POINT HARNESS in a car seat base that does not move more than one inch in any direction."
The mum added she is so grateful her husband took her guidance which she puts down to her momma bear instincts.
"I am so thankful that my husband took the extra one minute that was necessary to put William in his car seat safely. I can't even begin to imagine how different the outcome could have been."
"I truly believe that the reason my family is at home sitting on the couch with a pair of crutches instead of down at the hospital is because of my annoying nagging mom voice," she said.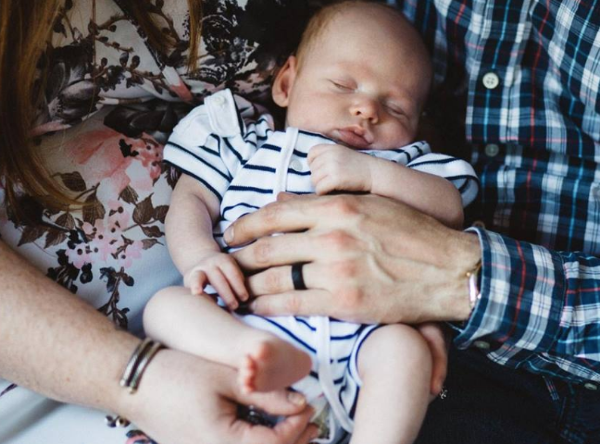 You can see her full Facebook post here.
We will most definitely never doubt that voice in the back our heads again.
Wishing David a speedy recovery.