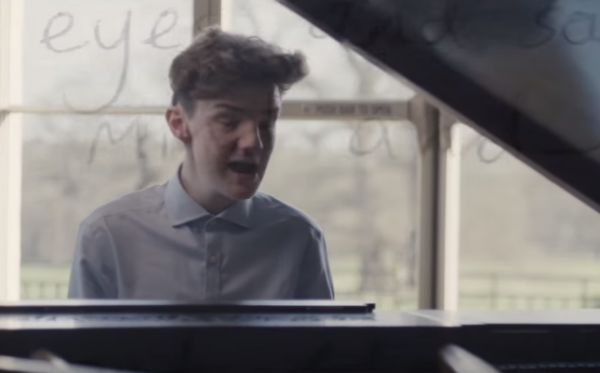 Three years ago, Harry Gardner's grandmother was diagnosed with Alzheimers.
Harry has always been very close with his grandparents, who are from Ireland, and his parents have been trying their best to protect him from the reality of the disease.
But when he visited his grandmother a few months ago, Harry was struck by the impact the disease had on the woman he calls nan.
In an interview with Newstalk, Harry said:
"She looked so drawn and confused and when I said hello to her, it was clear she did not recognise me. She didn't know who I was even though we had such a close relationship.
"It was the first time I had seen her in a while. I knew she had the disease, but I didn't know how severe it could be."
It affected him so much that Harry decided to write it all down and turn it into a song.
Sharing the finished tune with friends and family, Harry was not ready for the amount of attention this musical letter to his nan would get.
And it got even more amazing when Harry heard that Prime Minister David Cameron had seen the video that has over 220,000 views.
"Mum told me when I got home from school that the cabinet office of the Prime Minister had been calling all day [...] and he awarded me the Points of Light award for outstanding individuals who are making a change in the world. I was just completely blown away, I couldn't believe it."
Harry is now selling a download on iTunes and Amazon Music with all proceeds going to fight Alzheimers.
Watch the touching tribute here.
SHARE this touching tribute.