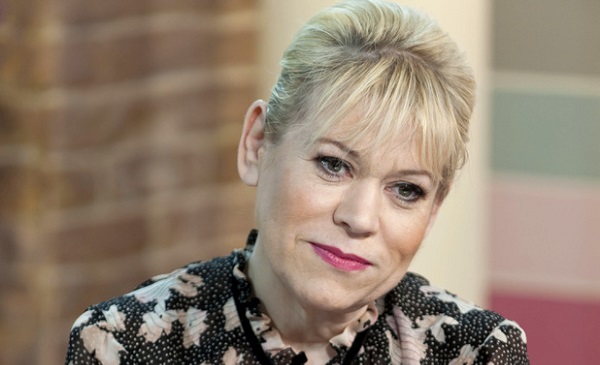 She recently blasted the very suggestion that having a baby at 50 is 'selfish', and former Shameless actress Tina Malone is clearly not letting any opinions to the contrary get in the way of raising her family.
Tina, who gave birth to daughter Flame at the age of 51, has revealed that she is hoping to add to her brood in the near future.
Appearing on Loose Women to discuss her recent weight loss, the 53-year-old revealed that she still has eight frozen embryos and would like to have another baby.
.@TinaMalone23 know's who she is voting for at the TV Choice Awards! Make sure you vote! https://t.co/6BYZDkwaSr pic.twitter.com/MDj4UjMX7x

— Loose Women (@loosewomen) July 6, 2016
"The doctor told me I am fit and healthy enough to have another child. My husband [Paul Chase] says if I buy him an Aston Martin, I can have another one. I told him I'd want triplets for that!" she said.
Admitting that time is of the essence, Tina added: "You can freeze [the eggs] for up to 10 years, but then you're taking up room that other couples could use."
Tina, who is also mum to a 35-year-old daughter named Danielle, was recently forced to defend her decision to have a child later in life.
Me and hubby having fun Cyprus X pic.twitter.com/E4cIRhDWFQ

— Tina Malone (@TinaMalone23) June 8, 2016
Appearing on This Morning, Tina insisted that she finds parenting easier now, at 53, than she did at the tender age of 17.
"I'm coming up to 54. I have more stamina, ability, time and confidence for my daughter," she said.
SHARE if you support Tina's stance on older mothers.