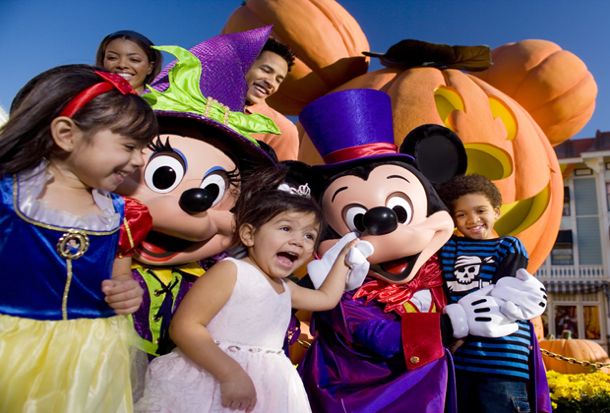 For most children, Disneyland is the most magical place on earth to spend a holiday.
That said, it can be one of the most expensive holiday options for parents, and a stressful one if you aren't one for big crowds or lots of queuing.
However, there are ways you can make this trip one your kids will remember forever, while saving time and money too.
1. Park smart
Write down your parking space number or use a digital camera to take a picture of the place you parked. If you forget, ask security and they'll help you find your vehicle.

2. Big enough?
Measure your child's height before you visit, and check the Disneyland ride descriptions so you'll know which rides they can go on. It could save a temper tantrum or a wasted hour of queuing.

3. Lost and found
If you and your child get separated, ask any Cast Member for help. They're very efficient at reuniting lost kids with their parents. Prepare your kids by telling them how to identify a Cast Member by their badge, stop one and talk to them and then make sure the kids know what do to if they're lost.
4. Charge your phone
For a small fee, there are secure lockers throughout the park where you can charge your phone. Make sure your phone is fully charged before you set out, and bring your charger with you so you're not caught out with a flat battery halfway through the day.
5. Where to bring baby
The Disneyland Park Baby Care Center has facilities for nursing, formula preparation and nappy changing. You'll find it next to First Aid on Main Street.
6. Buy tickets on your mobile
You can avoid long lines at the ticket booth by purchasing tickets on your mobile phone.
7. Download the Disneyland Wait Times app
This
free app
will let you know how busy rides are throughout the day and is a great way to save time queuing.
8. Employees can replace dropped drinks and popped balloons
Don't panic if your little one's balloon pops or if they spill their drink or ice-cream as Disneyland employees will replace them for you free of charge.
9. Bring your own
Disneyland does allow you to bring food into the park so take advantage of this and pack your own snacks. Not only is it much more affordable, but this is a great way to make sure you have some healthier options available throughout the day.
10. Take a break
During the busiest, hottest time of day, go back to your hotel for a swim or a nap, being sure to get your hand stamped on the way out and keeping your paper ticket. Return later when it's cooler and you and the kids are well-rested.
Image via Pinterest.