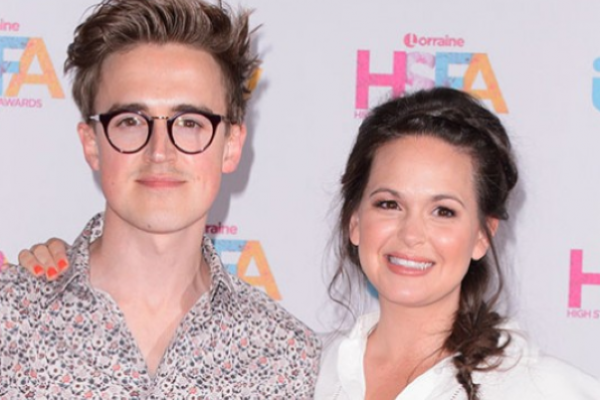 Congratulations are in order! Tom and Giovanna Fletcher have just announced that they are expecting their third child.
And the video they used to announce it is TOO cute! With 'Yes Sir, That's My Baby' playing softly in the background, it's clear they planned every detail with care.
It's so goofy and just so them! The couple certainly seemed to make the most of their snow day with their boys, two-year-old Buddy and nearly four-year-old Buzz, as they built a little snowman (with a surprise accessory).
We're just guessing from the caption, but she may be due in September!
As well, Tom captioned the video on his Instagram, "We thought we'd make it a trilogy. Baby 3 coming September! Couldn't be happier."
We love it! We're assuming the former McFly musician is also subtly referring to the book trilogy that he and Giovanna are writing together, with the first book out in May.
This certainly is a new chapter in parenthood for the happy couple!
Congrats again to Tom and Giovanna on their growing family!