We're officially over halfway through Veganuary now, and if we're honest, we're struggling with meal ideas! Cooking throughout the month of January can sometimes feel like a chore, and we're always looking for quick, simple and tasty meal ideas to help to spice up our snacks with minimal effort.
Well, luckily for us, fiid have come to our rescue!
The popular Irish brand is known for its incredible range of vegetarian and vegan food, and recently, they have expanded it to include even more fantastic options.
Just in time for Veganuary, fiid have launched three Veggie Pots with three brand new and delicious flavours - Carrot & Cumin, Lemongrass & Turmeric and Tomato & Chipotle. Our mouths are already watering at the thought of them!
These handy savoury pots have on-the-go snacking in mind, perfect for first thing in the morning or as a quick munch during your working day. The pots embody all of the qualities of instant noodles, except they are much healthier for you, containing 100% plant based ingredients and flavoursome spices. All you have to do is boil the kettle, and add in the water. Simple!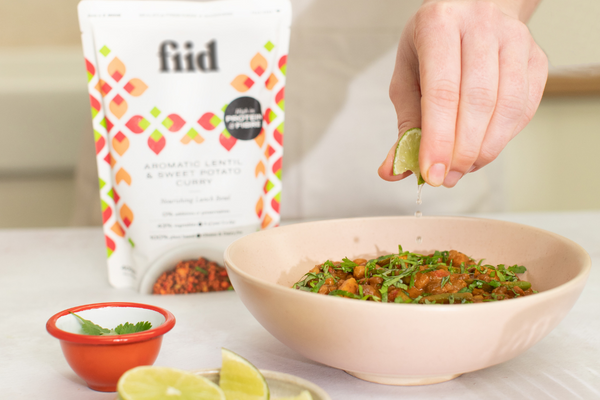 Or, if you're not in the snacky frame of mind and you want something more substantial, fiid also offers a fabulous collection of Meal Bowls, which are available in six scrumptious flavours. Just heat the bowl up in the microwave for 90 seconds, and dinner is sorted.
Sound good? Of course it does! Thankfully, fiid's entire range is easily accessible and are stocked in both Tesco and SuperValu stores nationwide, as well as in many more supermarkets across the country.
With the Veggie Pots priced at €2.89 (RRP) and their meal bowls priced from €3.19 (RRP), fiid's products are extremely affordable for those of us who want to sail through Veganuary without breaking the bank. Tuck in and enjoy!