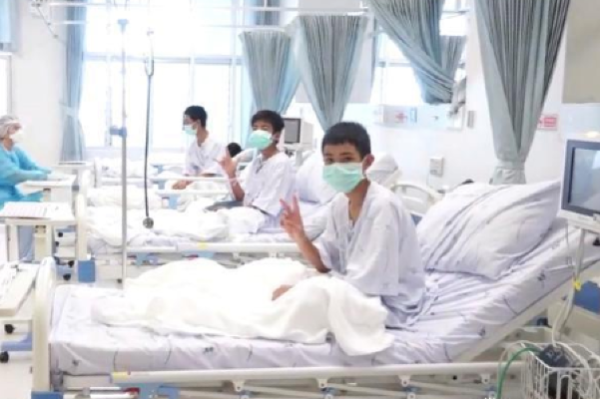 Thai boys that were rescued from a flooded cave could be out of hospital by next week, according to officials.
Twelve boys and their football coach were saved from a Tham Luna cave after it filled with water and trapped the football team for 17 days underground.
The Health Minister, Piyasakol Sakolsatayadorn, announced to reporters that the boys were expected to be discharged on Thursday, July 19.
"We need to prepare both the children and their families for the attention they will receive when they come out," he said.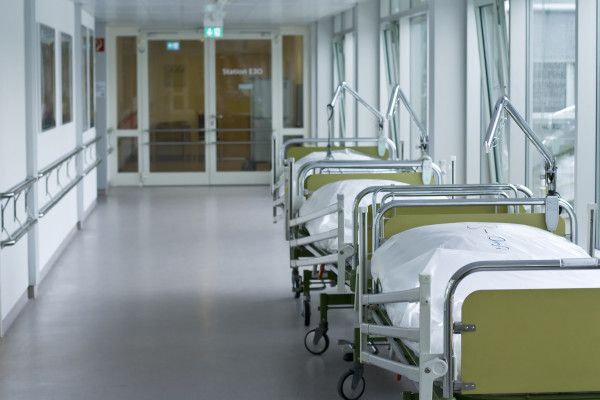 The schoolboys are reportedly in good health and show no signs of stress, despite losing an average of 2kg (4.4lb) during the 17 days, said a senior health official.
The team of divers and volunteers who successfully save the boys came from across the globe, including the United States, Japan, Finland, and Laos, reports the Metro.co.uk.
At a press conference, Governor Narongsak addressed the team's ordeal:
'"The children are neither heroes nor villains. They're simply kids having an accident. 'Now that they're known to millions of people, I believe they would contribute to the betterment of society in the future."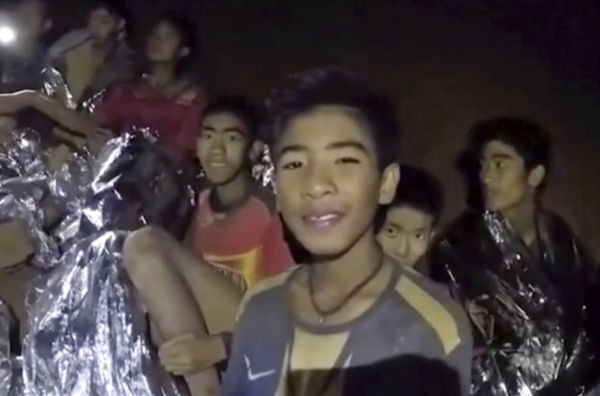 The Metro.co.uk reports that a father of 13-year-old Duangpetch Promthep, Banphot Konkum, said the team didn't realise the rain had begun to fall when they entered the cave on June 23.
"After an hour when they wanted to leave, the water level was rising. They ran further inside the cave to escape from the water. The water flow was strong.' In their search for a safe haven, the boys were reported to have used their hands to feel the walls for an opening to take them to a higher, safer spot."
"Searchers later found what they thought were the boys' handprints, giving them confidence the boys were alive and that the searchers were on the right path," explained Mr Banphot.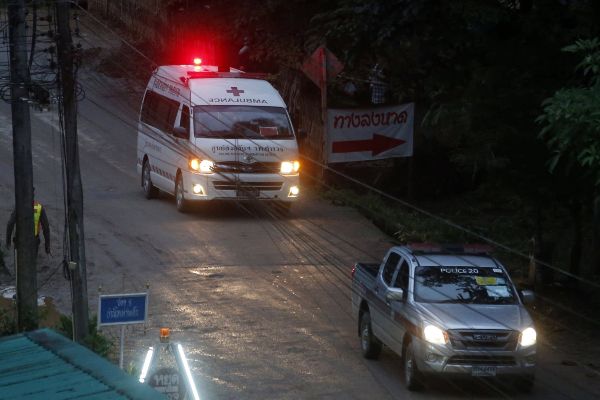 "They, all 13 of them, saw a small passage or a crawl space, so they all dug the hole to get through to another spot, until they found Nen Nom Sao.' The teammates climbed higher, using their hands to feel the walls for a crawl space that would lead to safer, higher ground."
"Those handprints were among the first signs of where the boys were, what they had done to escape the floods, and what dangers rescuers would face in their mission to save the boys and their coach," the dad added.