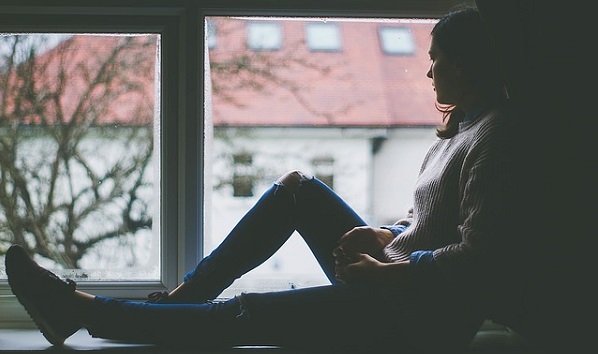 Expecting your first baby can be the most exciting time as you prepare and try to anticipate what it's going to be like, getting the nursery ready, preparing your hospital bag weeks in advance, wondering will it be a boy or a girl, and repeating to yourself 'I just want a healthy child'.
We hear birthing stories from friends, we read about it on blogs, articles and parenting forums, and it can be overwhelming. Many parents-to-be worry and have high expectations of 'Will I be a good parent?' and 'How will I manage to look after a tiny little person?' These concerns and questions are very natural and normal. Not every pregnancy and birth are the same either, so we don't know how we will truly feel post-baby, and there is no 'one way to parent' as we all call on our unique life experiences and instincts when nurturing and parenting a child.
Whether it's your first or fourth child, bringing this little bundle home for the first time can be a mix of emotions for everyone - excitement, worry, anticipation and exhilaration; all these feelings are natural and are felt by all parents. The two most important parts after having a baby are how Mum recovers physically and emotionally as well as baby's health. This can be a very different experience for every mother - whichever course it takes, we need to be minded too!
The first few days
Although every new mother will admit to feeling exhausted, those first few days after giving birth is like an adrenaline rush almost like experiencing a 'high' of happiness, excitement and relief all at the same time. A few women can experience an anti-climax, almost feeling deflated, which can be very hard. Regardless of the highs and lows, these emotions pass following those initial days.
The 'baby blues'
According to Aware, 60% of new mothers will go through the 'baby blues' from Day 3, lasting up to 10 days in some cases. The typical signs are going from feeling happy to sad and becoming easily upset or irritated, sometimes for no reason whatsoever. We can easily worry or question are we doing things right. Making sense of why we feel like this comes down to two hormones - progesterone and oestrogen. During your pregnancy they are at a very high level, and all of a sudden they drop while another hormone called prolactin increases. It's important, during these vulnerable times, that loved ones around Mum are aware of how she might be feeling. Be sensitive and offer as much support as possible, even if it's a listening ear or the comfort of knowing 'this is normal'.
What does it feel like?
These feelings, emotions and life-changing experiences can take their toll for some, often in the form of postnatal depression. Some 85% of women will not suffer any form of depression, whereas 15% will within the first six weeks of giving birth. For some, this can last up to between three months and one year. Often, women don't even recognise the symptoms of tiredness, anxiety and upset because they assume it's part of having a brand new baby. Other symptoms include worrying excessively over the baby, feeling tense and nervous a lot of the time, feeling panicky for no reason, feeling sad, and having a tendency to cry easily. This type of depression can happen to anyone, although those who are more vulnerable are women who are isolated or don't have a support network around them. It's often family and friends who will see it or sense it first.
Adjusting to a new way of life – how to cope
Every parent with a new baby will experience the challenges of feeding, sleeping, and making sure our babies are content, as well as adapting to a brand new dynamic in our relationships with both our partners and, for many, older siblings. Tiredness plays a big part, and often finding the energy to get up and go as well as the confidence to feel 'ok' getting out and about with our brand new cargo can be a big deal! Make sure you accept help when offered; take half an hour out of your day for yourself – it can make a big difference! If you can, alternate who gets up at night with your baby so you are getting adequate rest - sharing the load goes along way. Make sure you are eating a balanced diet, and try and get out for some fresh air and to stretch the legs daily. If you find certain situations difficult or pressurised, avoid them for the time being until you feel more content.
If you don't feel 'right' or recognise the signs following the initial baby blues, don't hesitate to talk to someone close to you. Make an appointment to see your GP, PHN or gynaecologist and, most importantly, know that you are not on your own – talk to someone you know who has a good listening ear and you're comfortable being around. Just talking about how we feel rather than bottling it up can be reassuring in itself. No parent with a new baby can do it all – that is a fact!! Postnatal depression does not last forever, and focusing on managing day-to-day with recovery as a goal is key, and most of all a comfort, for many to know.
"The moment a child is born,
The mother is also born.
She never existed before.
The woman existed,
But the mother.. never.
A MOTHER is something absolutely new"
~ Bhagwan Shree Rajneesh