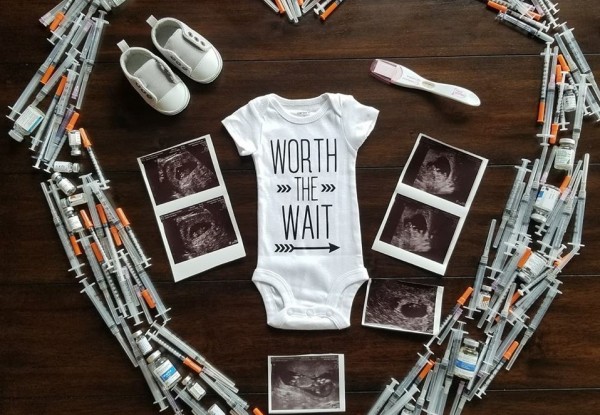 Anyone who has battled to have their bundle of joy will know that blood, sweat, tears and so much more is often shed before you can finally hold that baby in your arms.
For couples who have undergone IVF treatment, their journey could well be summed up by stacks of needles and empty medicine boxes along with empty wallets, chequebooks and tissue boxes.
But, for all that we go through – physically, emotionally, financially – to create the miracle of life, you would be hard-pressed to find a parent out there who doesn't think it was worth the wait. This has been summed up oh-so poignantly by a simple but powerful photo doing the rounds online.
While the names of the parents have not been disclosed, it could be any one of us who arranged this heart-wrenching flat-lay, shared on Love What Matters.
In the centre lies a baby's vest, the words emblazoned across it reading, 'Worth the wait'. Beside the vest lie sonogram photos of a baby as well as a positive pregnancy test and a pair of baby shoes. Is there anything more heart-warming?
The journey to conception wasn't straight-forward by any means, however. Pan out, and you will find hundreds of dollars' worth of needles that once held medication – medication that helped to bring that miracle about – arranged in a heart.
If the image is overwhelming, just wait until you read the story behind it: "We prayed for 1,168 days. Three years of a diagnosis called 'unexplained infertility'. Three years of heartache. Three years of tears. Three years of negative pregnancy tests."
To get to this pregnancy, the parents-to-be also endured 'four failed IUIs, multiple rounds of IVF, and one pregnancy loss…on Christmas'.
However, after 'three years of prayers, three years of hope, three years of faith', one beautiful heartbeat made it all worth it.
"Our dearest friends and family, God answered our prayers and we are thrilled to share that our miracle baby will be joining our family in November!" the anonymous parents revealed.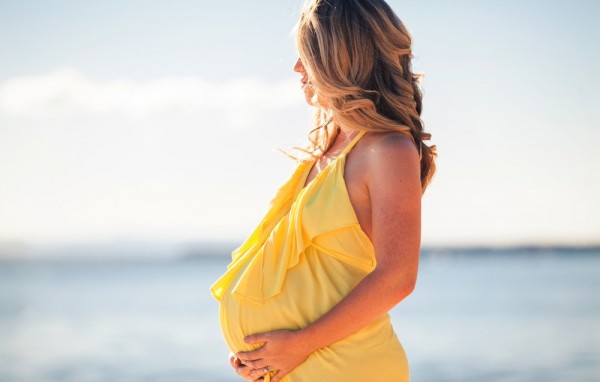 What an incredible and life-changing piece of news to share, and in such a powerful way.
The post has really struck a chord with people on Facebook, where parents have been sharing their own similar stories.
"Same!" exclaimed one mum. "Then on the fifth try, we got triplets; on the sixth try, we miscarried; on the seventh try, we got twins! Best marathon of trying all those years! Congratulations!"
Another hopeful woman added: "My husband and I are currently seeing a fertility doctor. We had all tests done and get our results next week, Monday. I'm very excited and nervous."
For all those who can relate in some way to the post, have faith in the fact that there is always hope.