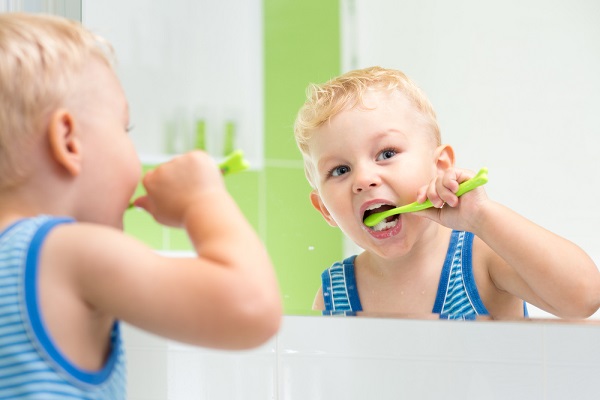 How could we have gotten it so wrong?
Proper oral hygiene is so important when your little one has little teeth. No matter how much we try to keep them pearly whites sparkling it can sometime be a real a struggle.
But one mum, Holly Benn, just shared a toothbrush hack that has blown our minds.
The coloured bristles on kids toothbrushes- they're a toothpaste size guide. We did not see that coming.
Posting on her business page, Little Learners Southport, she wrote:
"Tell me I am NOT the only one who didn't know that the coloured bristles on children's toothbrushes are 'toothpaste indicators' that tell you where to put it and how much toothpaste to use!?"
Judging by other parents (and our own) reactions she is not alone.
Holly, mum of a four-year-old and a 20-month-old, told local media in her home place of Liverpool that she never expected her top tio would go viral.
"I can't believe the response it's got to be quite honest. I am a small local company and just thought I'd be sharing it with a few hundred mums who follow my page. It's crazy!
"Lots of he usual 'this must be rubbish' comments but mostly just thousands of 'wow I didn't know this', 'I've been using too much too!!'."
She was opening a new toothbrush for her daughter when she happened to read the back of the packet- something she hadn't done before.
"It was only last week when I saw it. I was opening a new toothbrush for my little girl and just read the back of it. I've had so many and never bothered reading the package."
There you go mamas and papas, the answer was literally under our noses the whole time!