We finally have a trailer for Paul Mescal and Andrew Scott's new film!
After receiving respective high praise in the TV and film industries in recent years, the two Irish actors are finally about to make their on-screen debut together.
Romantic drama All Of Us Strangers is set to be released in cinemas worldwide in January. Ahead of its hotly-anticipated release, the producers behind the LGBTQ+ love story have debuted its first-ever trailer:
For those who are unaware, the film is based on the psychological novel Strangers by Taichi Yamada. In short, All Of Us Strangers stars Fleabag's Andrew Scott and Normal People's Paul Mescal as Adam and Harry.
The upcoming film takes place in present day London, and as the trailer showcases, Harry spots Adam looking at him through his apartment window. The two quickly form an instant attraction, and their romantic spark leads to a fast-paced relationship.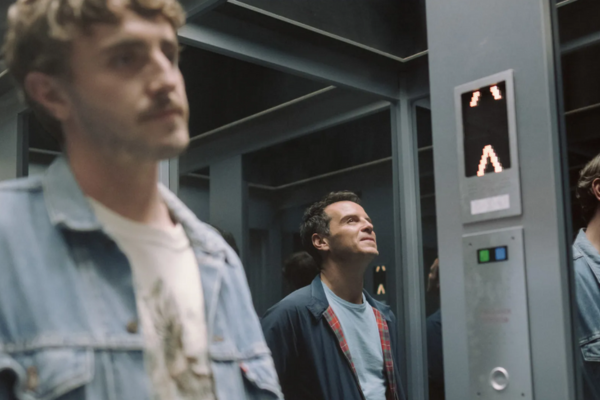 One day, Harry asks Adam about an old photo of himself and his parents, which prompts Adam to travel back to his hometown to face his past. However, when he arrives, Adam discovers that the two people who appear to be living in his childhood home are his parents, at the same age that they were when they died 30 years ago.
Through the worlds of fantasy, intrigue and hope, Adam turns to his parents' former selves for advice on how to deal with his past, as well as his blossoming future with Harry.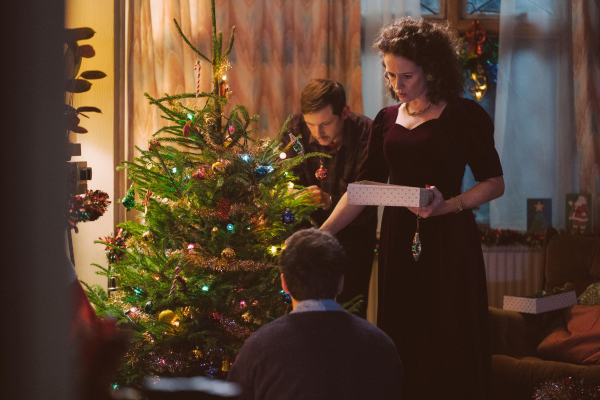 Alongside the star-studded names of Mescal and Scott, All Of Us Strangers also includes the likes of The Crown's Claire Foy and Fantastic Four's Jamie Bell, who portray the roles of Adam's parents.
The romantic drama has already received exceptional praise from critics at several film festivals earlier this year, making it a highly-anticipated release for movie fans.
All Of Us Strangers is set to be released in cinemas early next year, on January 26.