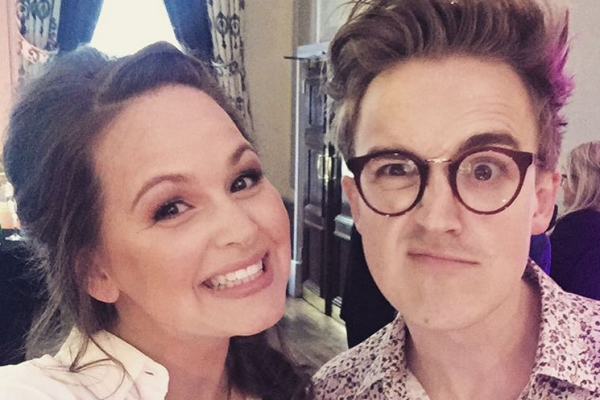 Tom and Giovanna Fletcher melted our hearts with their adorable baby announcement over the weekend. The Fletchers are one of the sweetest celebrity families- we just can't get enough of them.
The All About You singer shared their baby news with the world on Sunday. In true Fletcher fashion, they uploaded the sweetest video of their family playing in the snow. At the end of the video, the camera cuts to a snowman that the family just made, with a sonogram of baby number three on its front.
Tom couldn't contain his excitement, he wrote, "We thought we'd make it a trilogy. Baby 3 coming September! Couldn't be happier. @mrsgifletcher."
The McFly frontman may be known for his creative and adorable YouTube videos. We'll never forget the famous wedding speech video which turned everyone into a blubbering mess. However, despite their perfect announcement video, the parents had to tell two very special about their big news first.
The parents gushed about telling her two sons- two-year-old Buddy and three-year-old Buzz- who are excited to welcome another sibling into the family.
"Buzz knows, they both know. They have a younger cousin that they can relate to. They know that a younger baby is coming," Tom told Hello!
Giovanna is due to give birth to her third child in September, "We're very excited," she expressed.
The author admitted that she is feeling good now that she is in the second trimester of her pregnancy.
What an exciting time for the family. Buzz and Buddy are going to be the greatest big brothers!