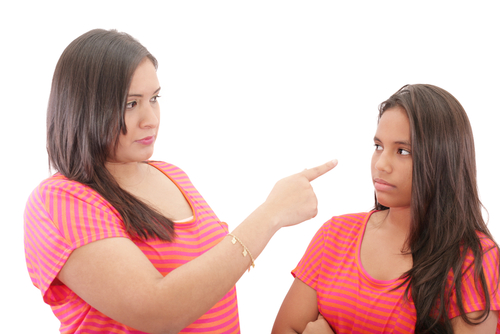 Being a teen is not easy, and while we like to think we understand what's going on with our child, they can often become a different person once they turn 13.
Mood swings
There's plenty of them and why the majority are justified, some are definitely questionable. You will find that your teen will go from being extremely excited one minute, to completely upset about something the next.
Nobody understands
From slang to that simple generational gap, your teen can often feel like nobody understands them, especially their parents. While you probably do your best to have a decent conversation with your child, it's usually met with shoulder shrugs, grumbles and if you're lucky, one worded answers. Communication problems can be again resulting from those raging hormones, so while it's never nice to be on a brunt of a terrible teen tantrum, remember not to take it too personally.
Boredom
There aren't many activities for our teens, they're too young for the things they want to do and of course, too old for the activities you would like them to do. Whilst complaints of boredom can be annoying, it should be considered a serious issue too. Your teen may become more tempted to do activities that could get them in trouble, so make sure that your teen keeps especially during the long summer months.
Peer pressure
Most teens want to fit in with their peers, and as a result will do anything to please their friends. Peer pressure can be one of the most difficult things that your teen will have to face and often can't avoid. It can come in many forms from style trends to sometimes even substance abuse. In these instances all you can do is educate your teen about peer pressure and what real friendship is about.
School
Your teen will have to take many "life altering exams", and will of course have to face many questions on life after school. While this can be a lot for your teen to take on, it's important that your teen doesn't stress too much either. Talk to your teen about all of their options, and remind them that you will support them in whatever decision they chose to make about their future.