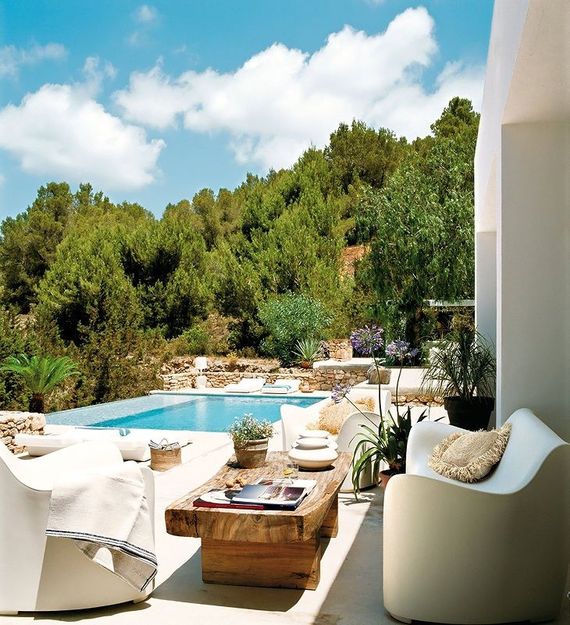 The hotel industry is getting some serious competition from Airbnb.
Founded in 2008, the company connects travellers and holidayers with people who want to rent out spaces in their home.
Going the Airbnb route can be a great way to book affordable accommodation for your family holiday, especially if your destination is famous for being a pricier spot to stay in.
However, if it's new to you, there are some things to consider when using Airbnb.
Here are a few things you should know if you're thinking of using the site to book a spot for your next trip.
1. Hosts can charge extra fees
There are some fees you should be aware of, whether you're going to be a guest, or a host. Guests pay a 6% - 12% service charge when they book a room. Hosts are charged a 3% service fee. In addition, hosts can add a one-time cleaning fee and a security deposit charge to the overall cost of rent.
2. Cancellation policies may vary
Airbnb allows hosts to pick from three different cancellation policies, with two additional policies for special circumstances: Flexible, Moderate, Strict, Super Strict and Long Term. Each one determines which kind of refunds guests will receive, in addition to how quickly they can cancel their reservations. The Flexible policy allows users to cancel one day prior to arrival, Moderate allows five days and Strict requires seven days. Super Strict is by invitation-only, and Long Term applies to reservations of 28 nights or more.
3. You can't pay in cash
Don't ask your host if you can pay in cash. Airbnb only accepts transactions through its site.
4. Airbnb doesn't do background checks
The company doesn't do a screening on each user, ultimately leaving it up to you to determine where you stay, or who you rent to. However, the site does offer safety tips, and encourages hosts to get a vertified ID which means the company has scanned an official ID, such as a driver's license or passport, or has asked a series of knowledge-based authentication questions. It also means the user has provided verified contact information, like an email address or phone number.
5. Some cities will add hotel taxes
As a result of the muddy legal waters, Airbnb rentals in New York City, San Francisco and Portland are adding extra taxes on top of the rental price tag, so check before you book in these locations.
6. Airbnb has a team of professional photographers
Hosts can apply to have Airbnb's professional photographers take pictures of the rental space. You can tell a photo is taken by the team because there'll be a watermark on the photo, which gives the space a lot more credibility for careful travellers.
7. Always check reviews and pictures
Scour the photos and reviews with a keen eye. There are certain aspects of a property like noise level and smell that you can't decipher from a photo. Check for a general cleanliness, decent appliances and even neatness in the shots. If someone didn't bother to pick up their gym shoes before shooting photos, they might not give the bathroom a hearty scrubbing before you arrive. Look through reviews to see if others mentioned how well they slept, if the bed was comfortable or if they were kept awake from loud neighbours.
Image via Pinterest.