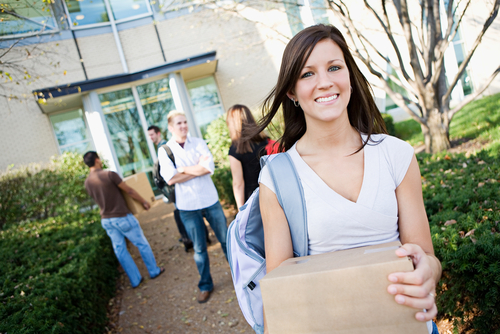 Whether it is for college or independence, when your teenager decides to move out, it can be a very emotional time for mums. Even if you knew that they were going to college away from home for the past while or if it was sudden, you can do certain things to make it easier on both you and your adolescent.
Be sad
Don't hide the fact that you are sad and emotional. In fact, showing your feelings can actually make your teen aware that you care. However, this doesn't mean you should become an emotional wreck - the last thing you want is for your son or daughter to feel bad that they are leaving.
Keep their room open
Things might not work out for your child so make sure they are aware that their room will always be there. Knowing that they can come home in times of trouble can be comforting when they leave. Avoid turning their bedroom into a gym as soon as the door closes - wait a few months.
Get involved
Your child will never be too old for some help from mum, so offer it. Go with them when they are looking for accommodation and help them to pack their stuff away. Offer suggestions on areas and show them how to cook certain dishes. A lot of teens might want to do most of the moving on their own – now that they are all grown up - so don't feel too put out if they refuse help.
Offer practical advice
Offer them advice on money management, cooking, washing and maintaining a home. While you might not have molly coddled them their whole life, they will definitely have grown accustomed to having you do certain things for them, and will need a little help.
Invite them back
Arrange a family dinner before they close the front door, not necessarily for the next weekend - give them time to adjust - but soon. This is more for you right now, but will also be a great chance to check in your child about their new life.
You are probably feeling a little emotional right now, but remember they will be back, no doubt with a bag of washing under their arm.