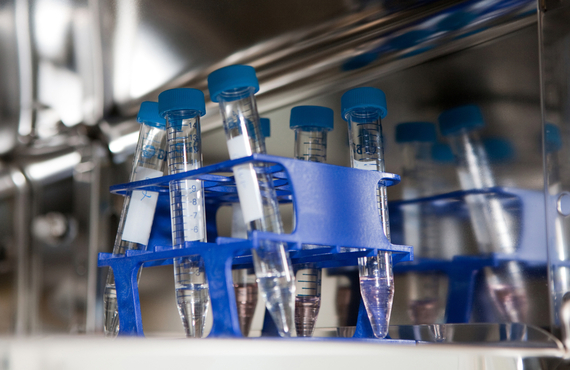 Outrage was sparked when a 38-year-old woman undergoing in-vitro fertilisation was told that she could only use a sperm donor who was from the same race as her.
The fertility clinic in question was The Regional Fertility Program in Calgary, Canada, and apparently this was part of a policy that had been in place since the 1980s with the belief that a "child of an ethnic background should have the ability to be able to identify with their ethnic roots."
Dr. Calvin Greene, administrative director at the clinic, has been quoted as saying:
"I'm not sure that we should be creating rainbow families just because some single woman decides that that's what she wants.
"That's her prerogative, but that's not her prerogative in our clinic."
However, the clinic have issued a statement saying that the policy has been changed for over a year, and they have treated "numerous patients who have requested donors of different ethnicity."
They said: "Unfortunately, this change in policy was not updated on our website, which is currently under construction. This was an oversight and that older policy has now been removed."
They also addressed the comments about "creating rainbow families" from Dr. Greene:
"The comments in recent news reports that were attributed to Dr. Cal Greene represent his own opinions and do not reflect policies at the clinic.
"Dr. Greene, a respected fertility physician, was speaking as an individual physician on the ethics of fertility."