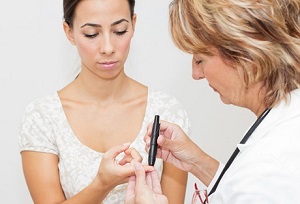 A new study has found that women with type 1 diabetes are 40% more likely to die than men suffering with the disease.
The study, published in The Lancet Diabetes & Endocrinology, was carried out across 200,000 people suffering with the condition, with the authors seeking to find out if the mortality risk was the same between both sexes.
The results gave an extremely significant insight into type 1 diabetes, demonstrating that there is in fact a different death rate for women and men.
Researchers conducted an analysis of studies that had been carried out over the past five decades, examining sex-specific mortality estimates for people suffering with the disease.
As well as finding that there was a 37% higher excess risk of dying from any cause in women with type 1 diabetes, the studies also showed that women face a greater risk of strokes in comparison to men living with the condition.
Additionally, the research showed that women with type 1 diabetes are 44% more likely to die from kidney disease than men with the illness.
While the specific reason why female patients' mortality rate is higher is not clear, lead author Rachel Huxley pinpointed the fact that women have poorer glycaemic control and difficulties with insulin management as contributory factors.
She added that more investigation is necessary, saying: "A recent joint statement issued by the American Heart Association and the American Diabetes Association concluded that further research into racial and ethnic differences and improved cardiovascular risk-prediction methods in people with type 1 diabetes is needed. In light of our findings, we argue that this statement should be extended to include sex differences."
For information on the symptoms of diabetes, follow this link.