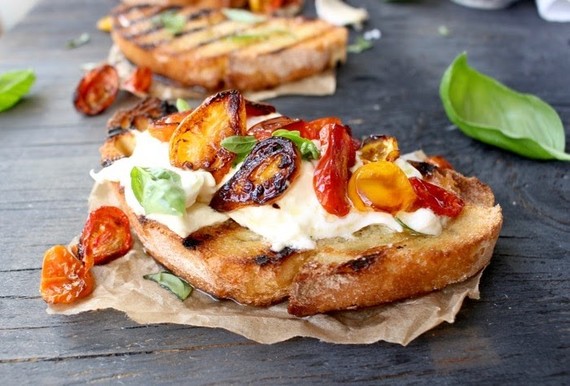 So you are looking for easy and quick recipe ideas under 20 minutes? If so, consider the recipes below. Each recipe is easy to make and takes no more than 20 minutes to conclude. As long as you have the right ingredient from your meal delivery service, you should be good to go:
Salmon with Beetroot, Feta & Lime Salsa
Salmon with beetroot, feta and lime salsa is a mouth-watering and healthy delicacy that takes only 20 minutes to make. Requiring only four easy-to-source ingredients to make, this seafood-vegetable-cheese-lime-sauce combo is free from gluten, low in calories, and high in protein. You get the groceries from a meal delivery service such as Home Chef. You can
check some honest reviews here
. Having said that, here is a quick salmon with beetroot, feta & lime salsa recipe that yields two servings:
What You Will Need
A knife.
A chopping board.
A small bowl.
A flipper.
A nonstick frying pan.
A source of heat.
A food processor.
Ingredients
2 skin-on salmon fillets.
200g cooked beetroot.
2 limes.
70g feta (a white Greek cheese made from goat and sheep milk).
2tbsp of vegetable oil.
Some seasoning of your choice whether that be curry powder, black peppercorns, cinnamon, cumin, or any other.
Directions
Using the knife, chop the cheese and beetroot into tiny cubes on the chopping board.
Then, wash your lime fruits thoroughly and blend one in your food processor without removing the peel, leaving the remaining fruit alone.
After that, pour the juice onto your cheese and beetroot cubes before adding a quarter portion of your seasoning and mixing thoroughly.
Heat the oil in the pan over high heat until the oil is hot enough.
Next, add salmon skin-side down and cook for 3 mins.
Now, flip over the meat, reduce the heat a little bit, and continue cooking for 5 minutes.
Finally, serve the fish with remaining lime (cut into wedges) and cheese-beetroot salsa.
Plain Omelette Recipe
A plain omelette can be a perfect meal for breakfast, lunch or dinner, serving as a side dish that goes well with many foodstuffs such as bread, pasta, tortilla, rice and vegetable salads, and sauce. Apart from that, this delicious meal, which is low in calories,
high in good fat, without carbs
, and with some notable quantities of protein, can also be taken with drinks and beverages such as fruit juice, wine, coffee, tea, and so on. It goes without saying that plain omelette is a quick meal with a recipe that yields a single serving requiring only 10 minutes to prepare and cook. Below is the given recipe, which allows you to add some fillings of your choosing:
What You Will Need
A non-stick frying pan.
A source of heat.
A spatula.
Ingredients
3 eggs, beaten in a bowl.
1 tsp butter.
1 tsp sunflower oil.
Salt and pepper for seasoning, to serve.
Fillings of your choice whether that be some sautéed mushrooms, grated cheese, fresh herbs, smoked salmon, or sliced ham.
Directions
Add your seasoning (salt and pepper) to the eggs and stir well.
Next, heat the butter and oil in the pan over low-medium heat until the two ingredients have melted, combined and are foaming.
After that, transfer the eggs into the pan and tilt the pan gently from side to side until the eggs have swirled and covered the pan's surface completely.
Now, let the eggs cook for about 15 seconds before scraping a line through the middle with a spatula.
After that, tilt the pan once more, letting it fill back up with the runny egg.
Now fill the omelette with your fillings, making sure to scatter them over the top of your omelette.
Finally, fold the omelette gently in half, using the spatula and serve.
Burrata Bruschetta
Burrata Bruschetta is a mouth-watering Italian delicacy that mainly consists of white Italian cheese (Burrata) as well as toasted Italian bread drenched in olive oil (Bruschetta) and commonly served with tomatoes or garlic. Though it sounds complex and difficult to make, this recipe is one of the simplest and quickest recipes you can ever cook at home in under 20 minutes. It is worth noting that Burrata Bruschetta is a good source of the energy-giving carbs. Apart from that, it supplies some small quantities of protein, sodium, and dietary fibre, which are all essential nutrients.
Here is a quick Burrata Bruschetta recipe
that yields 4 servings:
What You Will Need
A bowl to mix ingredients.
A broiler.
A serving plate.
Ingredients
2 large burrata.
4 slices bruschettas.
40g sugar snap peas--halved diagonally and blanched (put into boiling water for a short time in order to make it easier (to peel).
4 thinly sliced radishes a small red or pink vegetable that is consumed raw in salads).
40g broad beans--double podded and blanched.
1 small pack parsley--chopped.
2 red chilies--deseeded and sliced thinly.
100ml olive oil, plus extra to brush the toast.
1 tbsp chardonnay vinegar.
1 small pack mint--chopped.
Sea salt to serve.
Directions
In the bowl, mix the radishes, chilies, broad beans, peas, and sugar snap peas together.
After that, add the olive oil and chardonnay vinegar and toss to coat.
Then, heat the grill too high.
Thereafter, brush the Bruschetta slices with oil and sprinkle with sea salt.
Now, grill on each side until lightly charred.
Afterward, put each toast piece on the serving plate, then halve the cheese before spreading gently over the toast.
Finally, pile the summer beans on top of the toast and season to serve.
A mouth-watering meal that is healthy and packed with the right nutrients doesn't need to take too long to cook as is evidenced by the recipes above. You can also
try this delicious quick salmon recipe
. Salmon with beetroot, feta & lime salsa, plain omelette, and Burrata Bruschetta, all are quick meals you can make in 20 minutes or less. With that said, I guess it's time to get cooking. Isn't it?