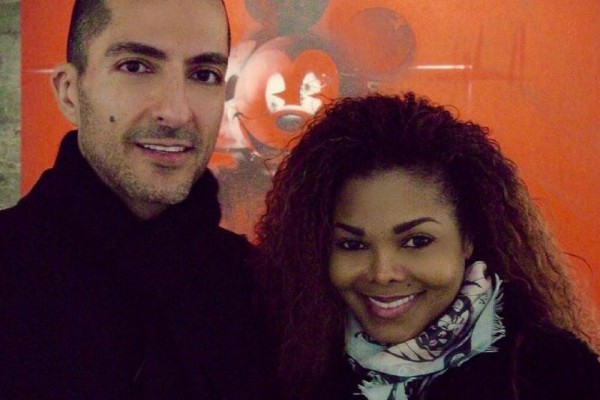 Rumours were circulating last month that superstar Janet Jackson had split from her husband of five years and father of her son, Wissam Al Mana.
Now, Janet has confirmed that she has split from Wissam, in a video message for her fans, posted to her YouTube channel. During the brief video, Janet explains: "I just want to keep it real with you guys for a second."
"Yes I separated from my husband," she continues."We are in court, and the rest is in God's hands."
Janet, 50, also provided a brief update on the couple's son, Eissa, who is four months old.
The singer mentioned that she's put on weight since having her baby, and joked that her fans might not be able to recognise her. Despite this, she is loving life as a mum and couldn't resist gushing about her little boy.
"I thank God for him. He's so healthy, so beautiful, so sweet, so loving - such a happy baby," she added.
Last month, the proud mum showed off the first photo of herself and Eissa, who looked adorably sleepy after waking up from a nap. Janet had been absent from social media for some time until she posted the candid image.
Janet said that she will be continuing her tour, which was postponed last year due to her pregnancy.
It's believed Janet split from the Qatari billionaire business magnate due to "busy schedules".
A source told The Mail on Sunday: "Sadly, Janet and Wissam have decided that it wasn't working, and to go their separate ways.
"They're both busy people but determined to be good parents, even if they're apart.
"It's amicable, and Eissa will stay with his mother, who is basing herself in London."
According to TMZ, the couple's divorce settlement could be quite complicated. They were married for five years in February, and are believed to have had a pre-nuptial agreement to protect their interests. Janet's worth is valued at $175 million, while Wissam has an estimated net worth of $1 billion.
Typically, the longer the duration of a marriage, the larger the pre-nuptial settlement. So, it may take the couple some time to come to an agreement on the settlement.
Janet has been married three times in total. Her previous marriages were to singer James DeBarge and dancer Rene Elizondo. Her first marriage, to DeBarge, ended in an annulment; while her second, to Elizondo, ended in an acrimonious divorce.