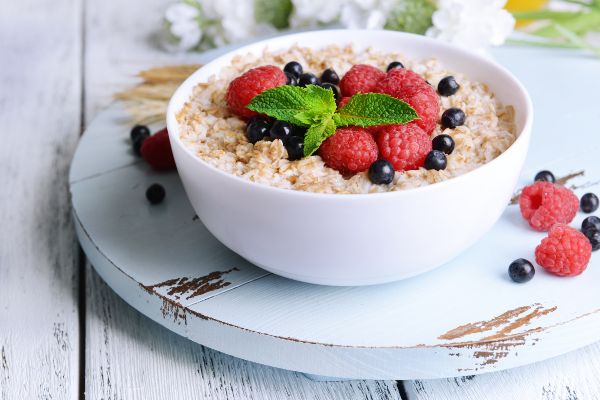 We all know that breakfast is the most important meal of the day, but with the school run and the belt out the door (and the rest!), we wouldn't be surprised to hear that many mums miss it for one reason or another.
The solution is usually to eat at your desk, once office bound.
Well this week, you're in luck because the Flahavan's #OfficeOats Breakfast Pop-Up will open to celebrate the growing trend of desk-fasting on delicious oats.
The Flahavan's #OfficeOats Breakfast Pop-Up will pop-up at WeWork's new Iveagh Court office, Harcourt Street, this Wednesday, Thursday and Friday from 6.00am to 9.30am (21st - 23rd of March 2018) offering delicious FREE Flahavan's porridge and a variety of toppings for everyone.
So whether you've gone without breakfast or you just want second helpings, a bowl of delicious oats will fill that hole.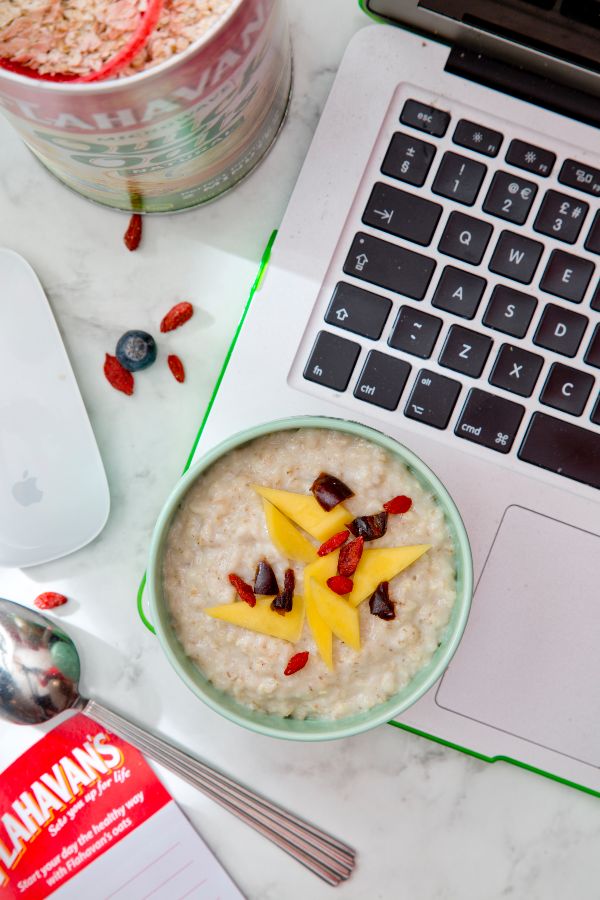 The pop-up has everything from a diverse pimp your porridge toppings bar to a DIY porridge pot station with delicious creamy Flahavan's Quick Oats or refreshing Overnight Oats; wherever you work, if you're an oat fan there's a free pot with your name on it to power up your day.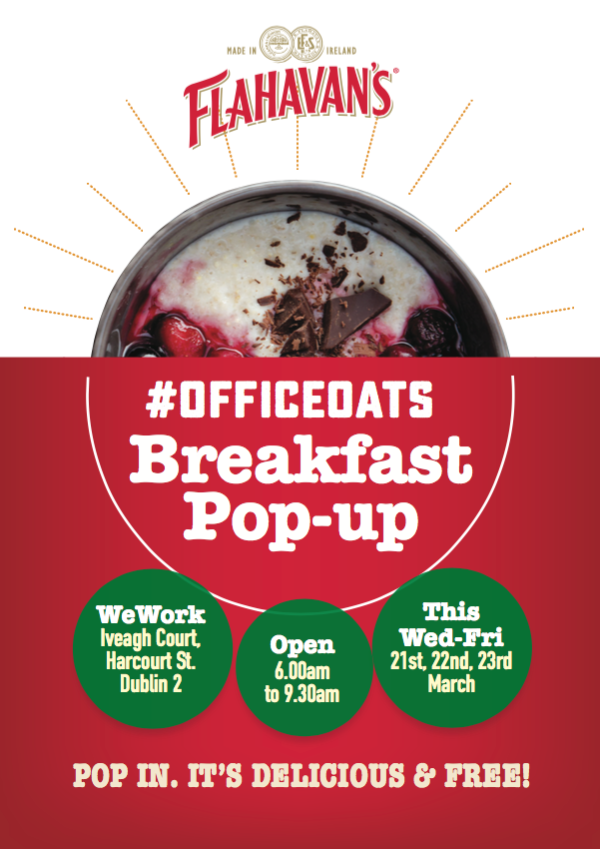 Can't make it in to the porridge pop-up? Fear not, Flahavan's are also giving workers around Ireland the chance to win a year's supply of Flahavan's oats for their office! To enter, all you have to do is take a photo of your porridge pot and post it to Flahavan's Twitter @FlahavansIRL, Instagram @Flahavans or Facebook page using the hashtag #OfficeOats.
"With the Flahavan's #OfficeOats Breakfast Pop-Up we want to demonstrate to the huge cohort of consumers who prefer to get ahead of the traffic and have their breakfast at the office, the ease and delight of enjoying delicious oats at the desk. Our growing range of Quick Oats Drums, Pots and Sachets means that there's always time for a nutritious and convenient breakfast at the desk" said Aoife O'Shea, Brand Manager, Flahavan's of the campaign.
Flahavan's Quick Oats convenience range come in a selection of delicious flavours from fruity Strawberry to nutritious Multiseed, and are available in a 500g Drum, single serving Pots and individual Sachets