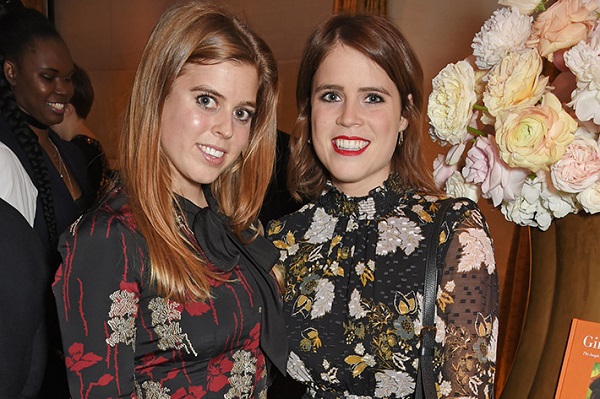 If you have a sister you'll understand that the bond you share is so special. We may argue from time to time, especially over minuscule things, but at the end of the day, your sister is there for you, no matter what.
Princess Eugenie and Princess Beatrice proved just how strong their sisterhood is during a youth empowerment event at Wembley Arena.
Princess Eugenie delivered a touching speech where she praised her older sister, "As my big sister - you inspire me. I love that, as a team, we work hard to support each other - no matter what."
Princess Beatrice @yorkiebea & Princess Eugenie spoke at the @WEMovement event today, saying they have learnt 3 lessons: Never give up; Find that tiny flame inside that gives you the belief that you can change the world; You don't have to face anything alone - reach out pic.twitter.com/rmAi2AUaPe

— Victoria Howard (@TheRoyalExpert) March 7, 2018

The 27-year-old opened up about her battle with scoliosis, admitting that if it wasn't for her sister she would never have got through that difficult time in her life.
"I have lived with two 12 inch metal rods in my back. It could have impacted my life and stopped me from doing the things I love," she explained.
#WEday wisdom from @yorkiebea and Princess Eugenie:
1. Never give up — no matter the obstacles.
2. Find that tiny flame inside you.
3. Remember that you don't have to face anything alone. #WednesdayWisdom pic.twitter.com/MJ4QcHIxHR

— WE (@WEMovement) March 7, 2018
However, she continued on with her big sister by her side, "You encouraged me not to get disheartened. Not to give up. To live fearlessly."
Beatrice shared that her sister's encouragement has helped her inspire other women who are going through the same thing today. "I am so lucky to get to work with and support other young women who are going through the same thing. To encourage them to not let their diagnosis win."
The photographs were taken in the Picture Gallery at Buckingham Palace. pic.twitter.com/ZfwQWdrK3Y

— The Royal Family (@RoyalFamily) January 22, 2018
The royal sisters share such a unique and loving bond. They have tiffs like all sisters do, but they never let those arguments taint their relationship.
The duo will be celebrating a huge event later this year when Princess Eugenie and Jack Brooksbank tie the knot on October 12, 201 at St. George's Chapel, Windsor Castle.