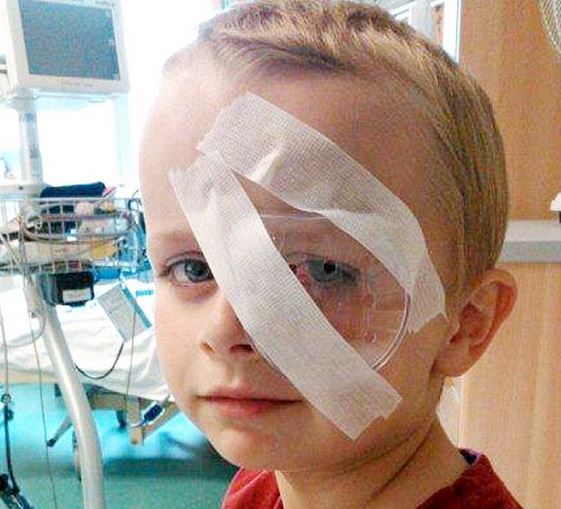 A seven-year-old boy has been left with permanent damage to his sight after a loom band accident.
Kyle Lawrence's brother accidentally flicked one of the rubber bands into his eye while they were making a bracelet. As a result Kyle developed a cataract, which doctors cannot operate on.
It was previously believed that doctors could reverse the muscle damage with surgery to restore Kyle's full vision, but his devastated family have now been told it is not possible. "Once he had different tests, we were told that he couldn't have an operation," said Kyle's mother Carlie to the Daily Mail. "We had been told that they would be able to do something with his cataract and that he'd have full sight but it turns out the damage is permanent."
The accident happened at the end of May. Kyle's left pupil is permanently dilated and all he can see is shadows. His right eye still has full vision.
Mother-of-six Carlie is now warning other parents of the dangers - and says that loom bands should carry a safety warning.