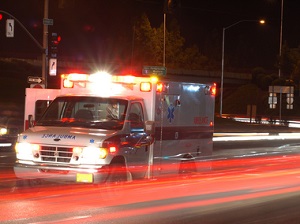 A courageous young man has saved a baby's life by catching it in his arms after it was thrown from a burning building.
The incident occurred after a fire broke out at Gloucester Place, just off Sean McDermott Street, in Dublin City.
Young Mark Furlong told RTÉ News that he was sitting on a wall nearby when he heard screaming. After spotting the blaze, Mark ran over to help and ended up saving the life of an infant who was thrown out of the window.
"I ran up to the corner and saw nothing, then ran the other way and saw the house in a blaze. I ran up and I caught the baby," explained Mark.
Ambulances arrived on the scene shortly after, and four adults and two children were taken to hospital. While all six are being treated for the effects of smoke inhalation, the infant's mum is also said to have been seriously injured after jumping from the building.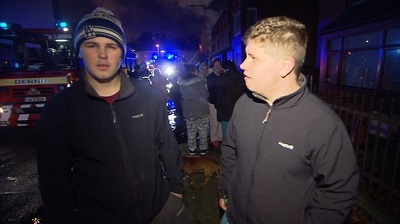 While the cause of the fire has not been revealed, it is being reported that the family were asleep when the blaze broke out.
Our thoughts are with the family for a full and speedy recovery after this traumatic incident.