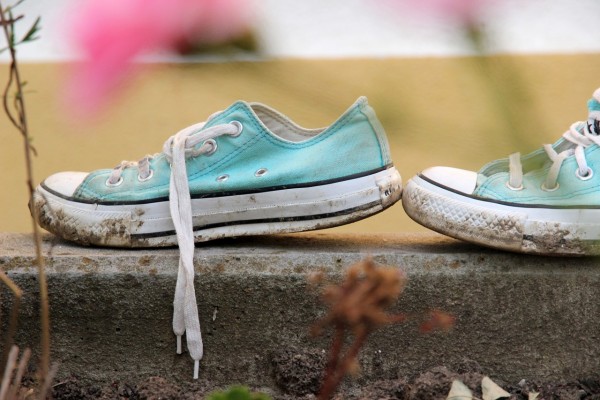 It is a traditional Japanese custom to remove shoes at the door and put on slippers around the home. According to the latest research, the Japanese always had the right idea in doing so.
Not only are the out-soles of your shoes covered in dirt, but they are allegedly covered in at least 440,000 units of bacteria.
Microbiologists at the University of Arizona conducted a study and found nine different species of bacteria on shoes of arbitrarily selected people.
Among them were bacteria such as Escherichia coli, which causes intestinal and urinary tract infections, meningitis and diarrhoea; Klebsiella pneumonia, which can develop from bloodstream and wound infections; and Serratia ficaria, a rare cause of infections in the respiratory tract and wounds.
"The common occurrence (96 percent) of coliform and E. coli on the outside of the shoes indicates frequent contact with fecal material, which most likely originates from floors in public restrooms or contact with animal fecal matter," said Dr Charles Gerba, who lead the study.
"Our study also indicated that bacteria can be tracked by shoes over a long distance into your home or personal space after the shoes were contaminated with bacteria."
The results of the research can be found in CIRI Science.
The research found that the bacteria are more likely to thrive on the bottom of shoes than in toilets. However, the study found that washing the shoes with detergent eliminated the faecal bacteria and reduced all harmful germs by 90 percent or more.
Another study, by Baylor University, found that the toxins from asphalt roads sealed with col tar can increase the risk of cancer. The toxins settle as dust particles which attach themselves to your shoes, which are then brought into the home.
It was also revealed recently that it is best to rotate your pairs of shoes rather than wearing the same pair every single day.
"If you wear the same pair every day, your shoes don't have ample time to dry and they won't maintain their shape," an Allen Edmonds spokesman told the Business Insider.
"If you don't give your shoes a day to air out, the sweat-soaked leather will warp, and your shoes will start to lose their shape — not to mention get musty and start to stink. The damper leather is also more prone to damage like scratches."
Time to invest in some slippers and leave your shoes at the door!