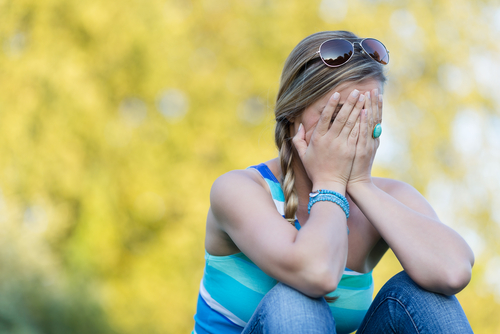 They say the first heartache can be the hardest and for your teen, it's no exception. While we know that our teen will be laughing about this in years to come, right now it can feel like the end of the world to them. Here are few ways that you can help your teen through their first heartbreak:
Be there
They may not want cuddles, but your simple presence can be a great help for your teen. Even if your daughter or son don't want to talk about what happened, just make sure that you are available for when they're ready to talk about it. By showing that you care about your teen during this difficult time, can be a great help for them and you might be surprised by how much it means to your child in years to come.
Boost confidence
After a breakup your teen's self-esteem can be at an all-time low. While parents and adults can be all too familiar with the feelings that a failure of relationship can bring, for your teen it can be a whole new experience. It's important throughout this time that you boost your teen's confidence and remind them that the ending of the relationship is not a reflection on them. Even if they may not see it at the time, remind them that they will get over this pain and be stronger because of it.
No judgement
Your teen will go through many emotions after a breakup and unfortunately, you will probably be the one they take it out on. While you shouldn't tolerate all the bad behaviour, try not to judge them too much. Heartbreak is entirely a new experience to your teen, and the best thing you can do is make sure that you are there for them.
Fun activities
You can help your teen through their first heartache by treating them to something special. It can also be a good idea to encourage your teen to sign up to a new activity, to take their mind off their former flame. If it's something they can succeed in and help them get their mind off their ex, it can also go a long way to help boosting their self-esteem as well.