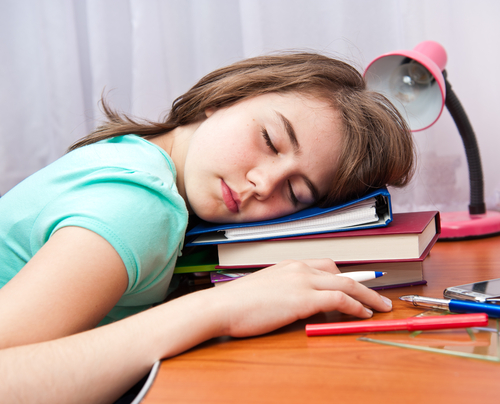 Most teens nowadays stay up way too late but still have to get up really early in the morning for school. Sometimes, it can feel like they never get up at all. Here are five tips to help your teen get some much needed sleep.
Routine
Getting them to go to bed at a healthy hour is not easy, especially if they don't have much time in the evenings to relax after school. But going to sleep at late hours will not only make it more difficult for them to get up in the morning, but even harder for them to function throughout the day. Make sure your teen gives themselves an hour to wind down before going to bed. Even if they insist they will be awake anyway, your teen still needs to readjust their body clock and this is going to take time.
Number of sleeping hours
It's best to encourage a minimum amount of hours of sleep for your teen as you don't want them to be oversleeping. Your teen needs nine hours maximum. Getting appropriate hours of sleep will make it easier for your teen to get up earlier during the week.
Behaviour
Your teen's behaviour will definitely have an impact on their sleeping patterns. If they're overactive they will find it hard to sleep, while if they're the opposite of this, they could be sleepy all of the time. Lack of sleep can be a big contributor to your teen's mood, so it's essential that they get the appropriate amount of sleep. They are still growing and will need a lot of sleep to help with that.
Avoid stimulants
Easier said than done, we all love our treats in the evening time. But if your child is having sugary treats, and caffeine before bed, it will only make it more difficult for them to settle down. Encourage them to stay away from the night time snacks and if necessary encourage them to have a cup of hot milk instead.