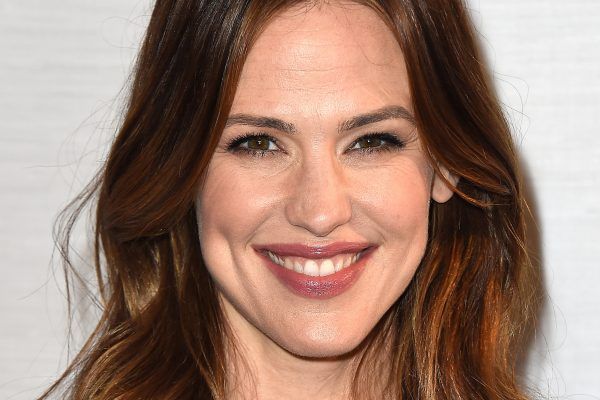 Each mother's journey is incredibly different, and sometimes it can feel a bit daunting as a new mum knowing all that you face. There are so many joys and challenges ahead of you, and you've barely even dipped a toe into parenthood.
Well, Jennifer Garner is here to alleviate all of those worries. The mother-of-three appeared on The Ellen DeGeneres Show today for the annual Mother's Day episode and assured mums-to-be that they are embarking on a wonderful adventure.
"Here's the thing you guys," the 46-year-old began, "You will get your bodies back. You will get your lives back. You can still travel. You can still have fun. You can still go back to work or not. You can breastfeed or not.
"You will be best friends with your kid and then someday you're going to realise you're actually angry with them and that's okay. And you're going to be great, because it's your experience and your baby and your body and it's going to happen the way you want it to and you're starting your families. It's going to be beautiful."
Pass the tissues, please! We love that Jennifer recognises the myriad of choices we make as mums and that, even though we raise our kids in our own unique ways, it's all 'beautiful'.
The former Alias star also took the opportunity to open up about her pregnancies. She says that she knew immediately when she was pregnant with Violet, her eldest child.
However, the home pregnancy test was 'so faint', and a doctor said that she wasn't expecting after the 13 Going on 30 actress took a 'proper test'.
"I was like, 'Yeah, I am. I'm telling you I am,' " Jennifer shared. And she was right! The childhood education activist says that she quickly changed doctors afterwards.
"So Violet's 12, and I don't use that doctor anymore, but I have her so I won!"
As well, Jennifer got very, very real about how trying pregnancy can be at times.
The American actress, who co-parents with ex Ben Affleck, is mum to 12-year-old Violet, nine-year-old Seraphina, and six-year-old Samuel. The Golden Globe winner said that she experienced terrible nausea when expecting, which grew worse with each pregnancy.
"With Sera, with my middle daughter, I had to listen to Yo-Yo Ma at night. It got worse throughout the day. It wasn't like in the morning and then I was fine. Like as the day went on, it was worse," the mum explained.
"For some reason Yo-Yo Ma was the thing that got me through. I would lie there in the bed... just waiting and hoping I would fall asleep. It's crazy, you do crazy things."
And with her youngest?
"And then with the third kid, just forget it," she laughed, "It was like Happy Meals. It's just gross. It's just gross what you do."
Despite all of this, though, Jennifer says,"I love being a mom. I really do."
Here, here! We love her words of encouragement, and even her stories about the trials and tribulations of pregnancy can help other mums realise that they're not alone.