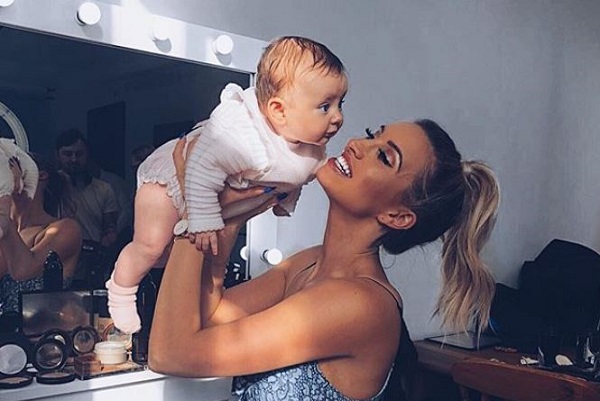 Ferne McCann's latest admission about parenting is something every parent will relate to.
Becoming a new parent is a challenge, but doing it alone is even harder.
Trying to get a handle on motherhood with the nappies and feeds on sleepless nights can make everyday tasks seem impossible.
An extract from her new show Ferne McCann: First Time Mum shows the TOWIE star getting to grips with this problem.
The clip reveals McCann having a tough time booking flights for her and newborn daughter, Sunday due to her fatigue.
"I was up all night last night... I am knackered," she explains to her friend James Argent while cradling baby Sunday.
"I'm like a walking zombie – even the simplest things are like a mission."
Ferne welcomed baby Sunday in November of last year.
The mum is raising her daughter alone due to Sunday's father, Arthur Collins serving a 20-year sentence for his role in an acid attack in London.
However, Ferne previously stated that she doesn't let labels define her as she doesn't consider herself a single mum.
"I'm a mum like anyone else – just in a different situation. It shouldn't define you. I have done this whole pregnancy on my own; but at the same time, I'm so not alone – I've got such a great support network with my mum, sister and friends.
We can't wait to tune-in to First Time Mum.